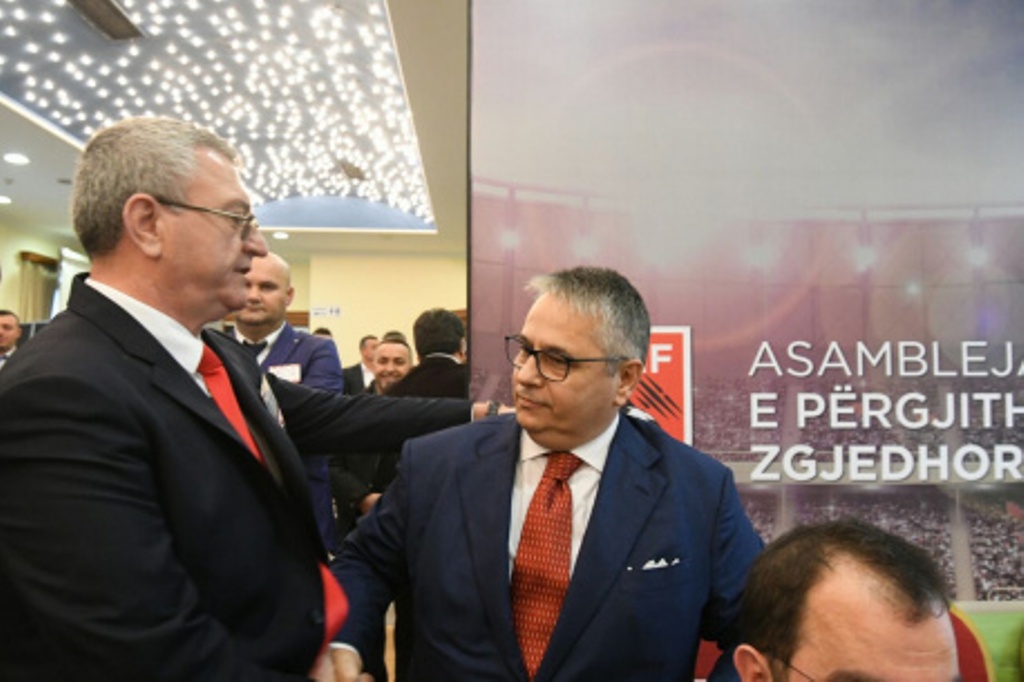 Armand Duka has been elected for the fifth time as president of the Albanian Football Association.
After the second round of the elections, the current president, Armand Duka received 38 votes, while his rival, Bashkim Fino received only 24 votes.
In the first round, none of the candidates could secure 2/3 of the votes. Armand Duka received 39 votes, Bashkim Fino received 22 votes, while 4 votes were declared invalid.
"I am very happy that the majority of members gave their trust to me. They have valued my contribution and this has made me really happy", Duka said at the end of the voting. /balkaneu.com/