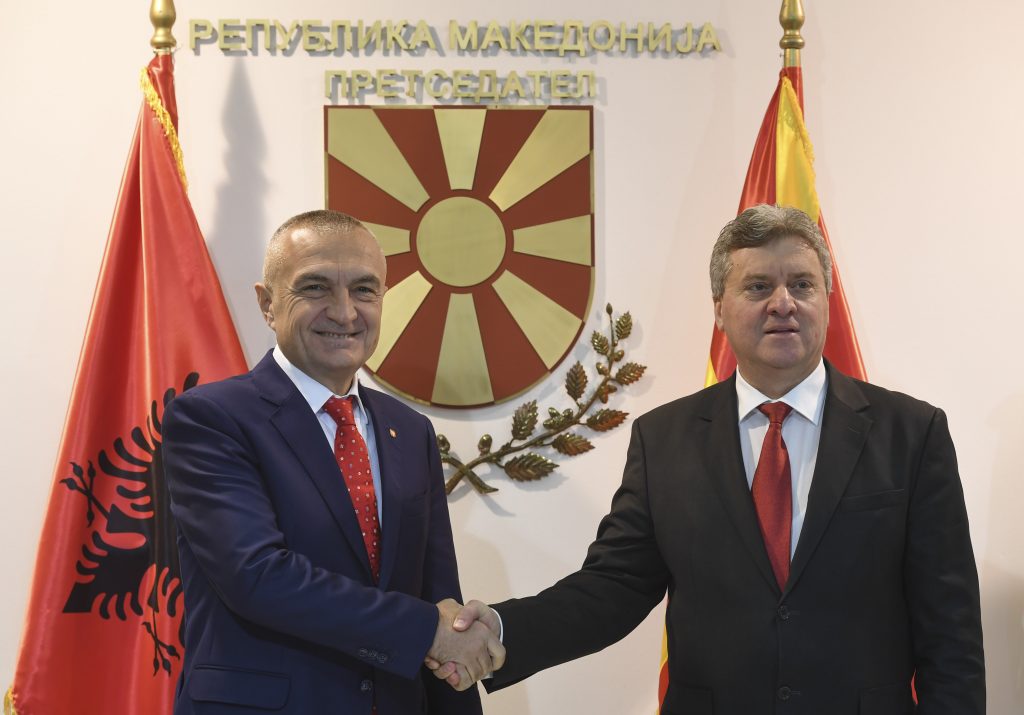 The good neighboring relations between FYROM and Albania must be a priority due to the Euro-Atlantic perspective of the countries of the region. This was underlined by the president of FYROM, George Ivanov and his Albanian counterpart, Ilir Meta, during the latter's visit in Skopje.
"We have talked about issues which affect both countries, such as the need for good neighboring relations, in particular given the fact that a Balkan country will hold the presidency of the European Union. Both countries aim at becoming an EU member and for this, they must work in order to preserve relations", president Ivanov said.
On his part, president Ilir Meta said that the preservation of good neighboring relations is a condition for the integration in the NATO and EU.
"I would use an expression said by mother Teresa: 'Instead of making enemies, let us make friends'. The preservation of good relations is one of our goals. Everyone is expecting Macedonia to occupy the place it deserves in the NATO and European Union. We encourage dialogue to continue in order to move forward", Meta said.
As far as minorities in Albania are concerned, Meta said that "Albania is committed in respecting minorities in Albania, including Bulgarians and Macedonians". /balkaneu.com/