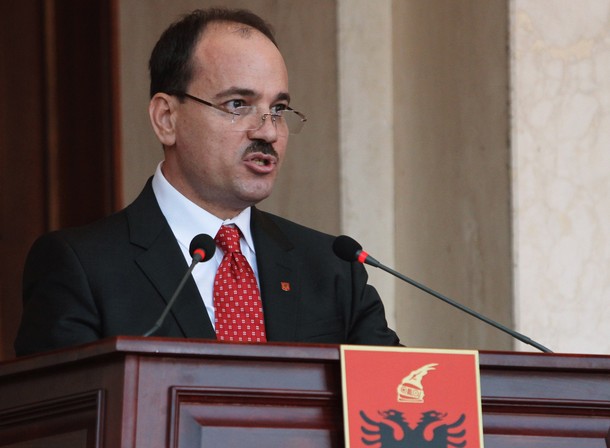 Tirana, October 17, 2013
After the accusations addressed by the majority and its MPs during today's parliamentary session, President of Republic, Bujar Nishani said that he's saddened by the attack launched by the parliamentary majority against him in parliament.
"Not only now and this case, in every period, in every case and in every office held in the past or which he will hold in the future. By threatening credibility and by encouraging responsible behavior, this political attack is a serious attempt that the current majority is making to the inter institutional communication", states the official statement of the president's office.
The press statement further adds that the President of Republic has been and will be convinced that in spite of the social positioning, state hierarchy and every other circumstance, the protection of lawfulness is a civil act and a human obligation of every citizen of this country. Earlier, the socialist MP, Taulant Balla mentioned President of Republic, Bujar Nishani about his recommendations to employ people during the right wing government. /ibna/