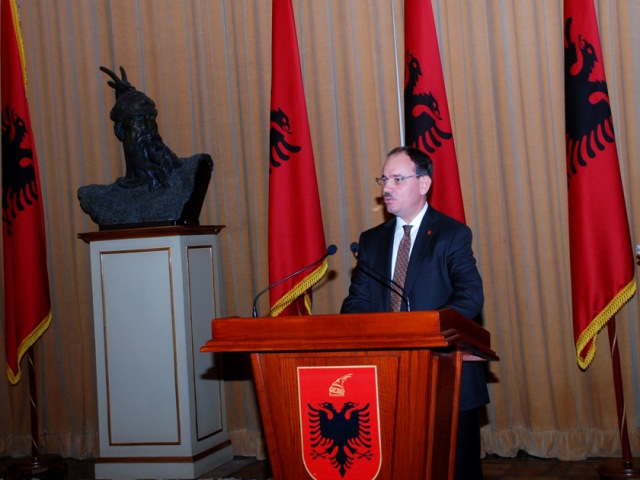 USA, September 27, 2013
President of Republic, Bujar Nishani who is on an official visit to the USA, considered the meetings with Albanians there as impressive.
Nishani declared that there are no clashes with the left wing government, stressing that even at the institution that he leads, there are employees with different convictions, but this is not a worry.
As far as the fact that he has come from the Democratic Party is concerned, he said that these convictions do not affect the responsibility of the President and the construction of an atmosphere of collaboration between institutions in Albania.
Referring to the decision of the government to remove the photo of the head of the state from all institutions, according to him the formal part is not important, but what is important is the constitutional culture of the state, which is a value for the symbol of the state, but also for its functioning.
During an interview, he also talked about the judicial system and the functioning of the Supreme Council of Justice, praising the work of SCJ based also on the evaluations of the European Union and European Commission.
According to him, SCJ has done a good job by promoting judges based on merit only.
Asked about the request of the former General Attorney to the SCJ in order to be appointed at the Court of Appeal and the lack of the deliberation of her request, Nishani said that this is a procedure which must be carried out by SCJ.
But, according to him, Mrs. Rama has not made any requests to return to the previous position where she worked as a judge before becoming General Attorney.
He added that the former prosecutor is entitled to request an appointment at the Court of Appeal, but this will depend upon the decision and deliberation of the Supreme Council of Justice. /ibna/