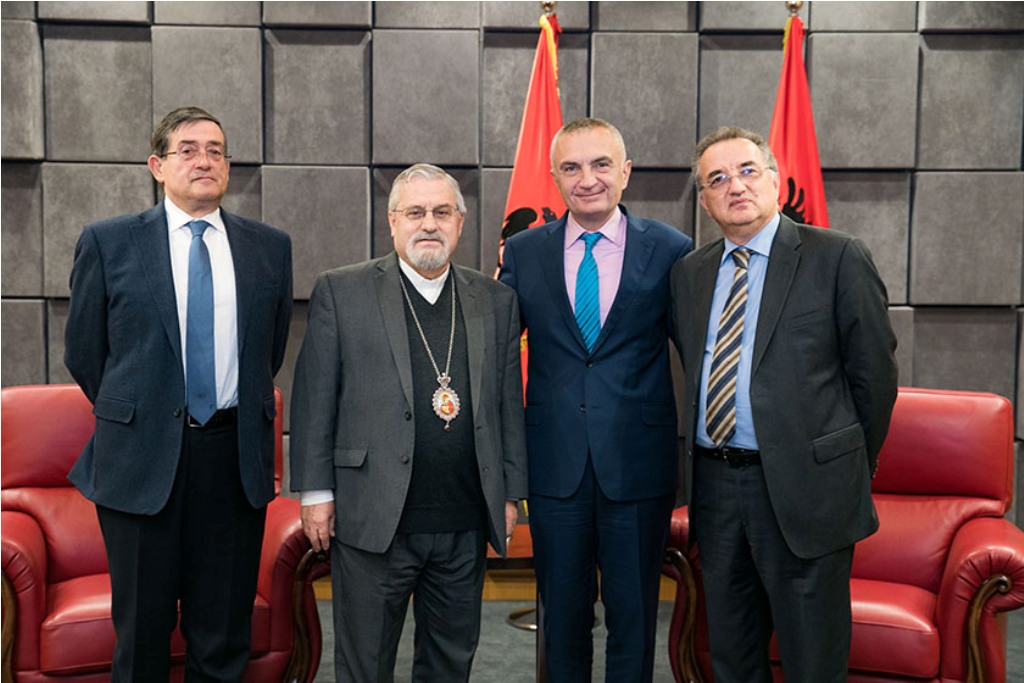 President of Albania, Ilir Meta received today in a meeting prominent figures from the Arberesh community, such as Monsignor Giorgio Demetrio-Gallaro, Archbishop of "Piana degli Albanesi", Professor Mateo Mandal of the University of Palermo and Professor Francesco Altimari of the University of Cozenza.
The head of the Albanian state praised the extraordinary contribution given by the honorable professors in the domain of the study of Albanian language and Albanian folklore.
"With their commitment and love toward their motherland, the intellectual elite of the Arberesh of Italy have an irreplaceable role in the preservation of language, traditions and rituals of their ancestors", President Meta said during the meeting.
Meta also stressed the importance of the heritage of the Arberesh community, their history and traditions not only for Albanians, but for Italy too.
In the end, president Meta pointed out the importance of the cooperation with the Arberesh community, with intellectuals and with their associations in Italy with the scope of hosting joint activities in during the year dedicated to Skanderbeg. /balkaneu.com/