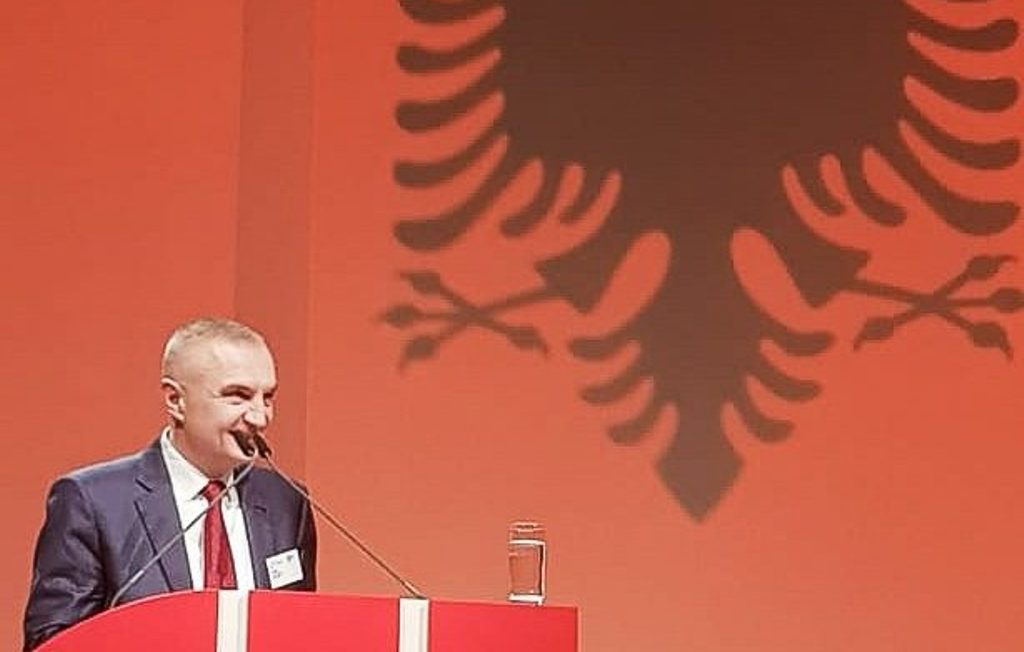 While the opposition has driven the country into a political crisis by announcing its decision that it will give up all of its parliamentary mandates, the country's president, Ilir Meta, declared today from Germany that he hopes that the European Union will decide in favour of opening accession talks with Albania in June.
"With Germany's precious help and the help of all member countries, we're ready to open EU accession talks in June 2019", the president said in his address delivered during the Annual Conference of German Small and Medium Sized Enterprises held in Berlin, where he was a guest of honour.
Mr. Meta took this opportunity to invite German businesses to invest in the sectors of tourism and energy in Albania.
The president's appeals come at a difficult period for Albanian politics. United Opposition, which is dominated by the Democratic Party led by Lulzim Basha and Socialist Movement for Integration led by Meta's wife, Monika Kryemadhi, has announced its decision to give up its parliamentary mandates.
This is the first time in the past 28 years after democracy was restored once again in Albania, that the country has no political pluralism, especially in parliament. /ibna/