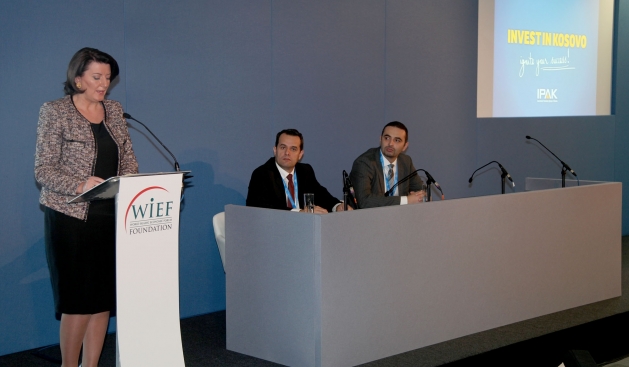 Pristina, October 30, 2013
President of Kosovo, Atifete Jahjaga, during her participation in the "Investment in Kosovo" conference held in London, has invited foreign investors to come and invest their capital in Kosovo.
"I expect to start together a partnership in order for Kosovo to become a future destination for your investments. The recent global fall has forced us to depend on the sources of each other in order to guarantee a sustainable development for our economies and to tackle the needs and the growing demands of our societies", said president Jahjaga.
Jahjaga has also talked about the opportunities that Kosovo offers for foreign investors.
"Kosovo has won its independence five years ago as an expression of the free will of its citizens. It has built a laic and democratic state, based on civilized principles, where the rights of all citizens are guaranteed by the Constitution of the country regardless of the ethnic or religious affiliation. A multi ethnic state recognized by more than 100 countries", said Jahjaga.
The president of Kosovo has added that Kosovo remains determined to take forward all the necessary reforms and the institutions of Kosovo will offer full security on this. /ibna/