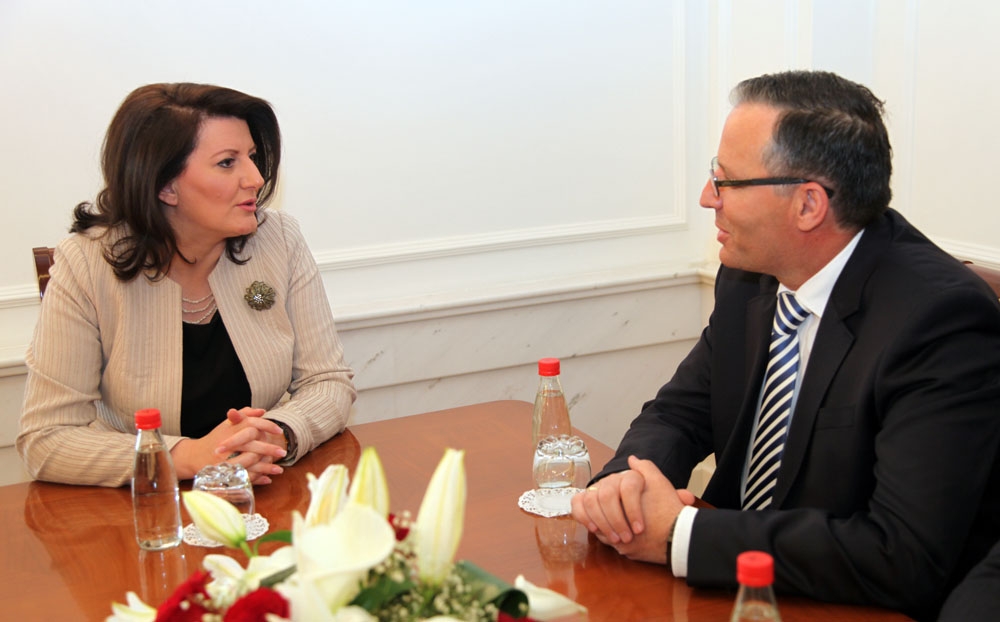 Prishtina, 16 April 2013
President of the Republic of Kosovo, Atifete Jahjaga, met today with the Governor of the Central Bank of Kosovo, Bedri Hamza.
President Jahjaga, at the first meeting with the newly appointed Governor of the CBK, said that Kosovo is an example in the region as far as the stability and financial sustainability are concerned.
She also expressed her full support for the Governor and CBK.
CBK Governor, Mr. Bedri Hamza, informed Madam President with the current situation at this institution and the activities being undertaken by CBK.
Mr. Hamza emphasized the fact that strengthening of the supervision of banks and insurance companies will be a priority in his work, as well as provision of support towards advancement of the economic development policies.