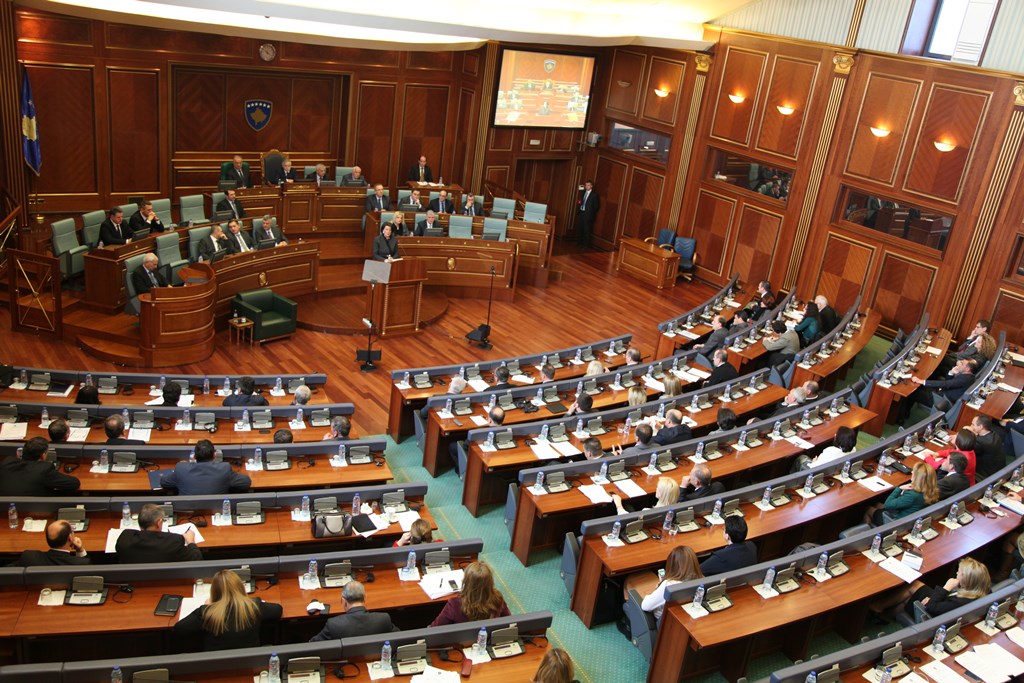 Pristina, December 12, 2013/Balkan Independent News Agency
President of the Republic of Kosovo, Atifete Jahjaga says that radicalism is one of the biggest problems in the young state. Mrs. Jahjaga has reported on Thursday (photo) in front of MPs in Kosovo and outlined some of the problems that the country is facing, including corruption and gender equality.
President Jahjaga stopped on religious radicalism. She said that Kosovo is being challenged by radicalism, while adding that Kosovo cannot and will not allow the youth of Kosovo to be involved in foreign wars.
The president has thus referring to the fact that a number of Albanians of Kosovo have departed for Syria to fight, answering, according to them, the Islam call to help the Muslim brothers facing difficulties everywhere in the world.
"We want to preserve the laic nature of our state, like we have sanctioned it in the Constitution. The state and religion are separate", declared Jahjaga.
Jahjaga said that Kosovo has never been a center of crisis or religious conflicts, but a country where the principle of religious tolerance is a fundamental value of the state.
She added: Nonetheless, we are being challenged by the problem of radicalism, like all other countries the citizens of which have been involved in the Syrian conflict. We will face the mentality of a foreign war which will be brought to Kosovo by those young men who have been involved in it  with the mentality of violence and killing in the name of a cause which is still unclear for many of us, said the president.
"We're a country of Muslims, Catholics and Orthodox and all other faiths, but also a state of non believers and of all the communities that live in it. Citizens of Kosovo cannot be involved in other wars that take place in the world, be it for ideology or material benefits. We cannot allow the involvement of our youth in wars that take place abroad, as part of radical and extremist groups, the aims of which have nothing in common with the democratic world and with universal human rights in the countries that aspire freedom and democracy and which fight against dictatorships", said Mrs. Jahjaga.
She added that Kosovo is a small country to carry the consequences of extremism of whatever kind, stressing that "we're a country that has positioned itself alongside democratic forces in the world and our aim is to make peace and remove dictators".
"No extremism can be safe in Kosovo, because Kosovo cannot shelter or export such phenomenon", concluded Jahjaga.
She also declared that in order to achieve this, it will be difficult. /ibna/