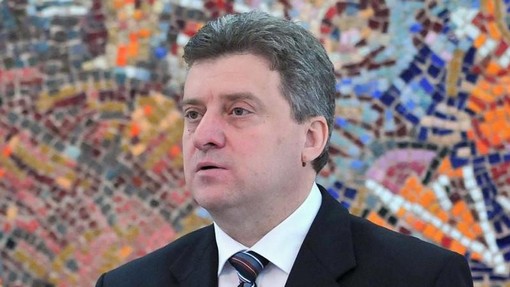 Skopje, 11 May 2015/ Independent Balkan News Agency
By Naser Pajaziti
Council of Security in FYROM, led by president of the country, George Ivanov held a meeting last night with representatives of three political parties, to discuss over the latest situation in Kumanovo and the political crisis in the country.
"Our country saw what I warned a few months ago in my address at the UN Security Council. The perpetrators and all of those who are involved in this terrorist act will pay for what they tried to do to Macedonia and its citizens. The scope was to prevent coordinated terrorist attacks in different places which aimed at causing serious unrest. Police has taken action in order to prevent civilian victims", declared president Ivanov after the meeting.
Ivanov expressed his regret about the fact that people's lives were the price for this.
He also said that he had notified 17 foreign offices on the group in Kumanovo, including the European Union and NATO and according to him, there was no reaction or reply.
Ivanov said that tension will not be allowed to escalate in order to avoid destabilization of the state and problems in ethnic relations.
The president reiterated the need for political dialogue between the main political sides in the country to overcome the political crisis. He also demanded for the process of integration of FYROM in the EU and NATO to be unblocked, with the aim of improving security in the country and the region. /ibna/