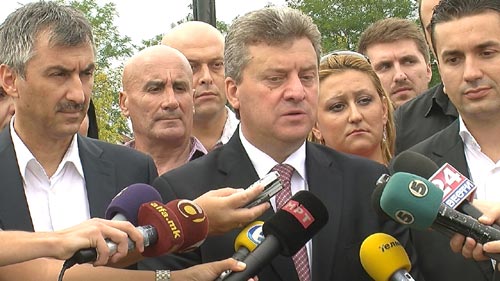 Skopje, September 12, 2013
President of FYR Macedonia, Gjorgje Ivanov declared today that he hopes that an accord will be found with Kosovo in order to lift the embargo and taxes.
"Personally, I have been surprised by the measures taken by Kosovo, because we're part of CEFTA agreement and Kosovo must respect this agreement. Nonetheless, I hope that the institutions of Kosovo will find an institutional solution to this issue. There's no doubt that this will happen, at a time when a lot of issues are being developed between the two countries and we expect an improvement of the state of affairs", declared president Ivanov.
According to Ivanov, his advisors are keeping in touch with the cabinet of Kosovo's president Jahjaga and are trying to find a solution. /ibna/