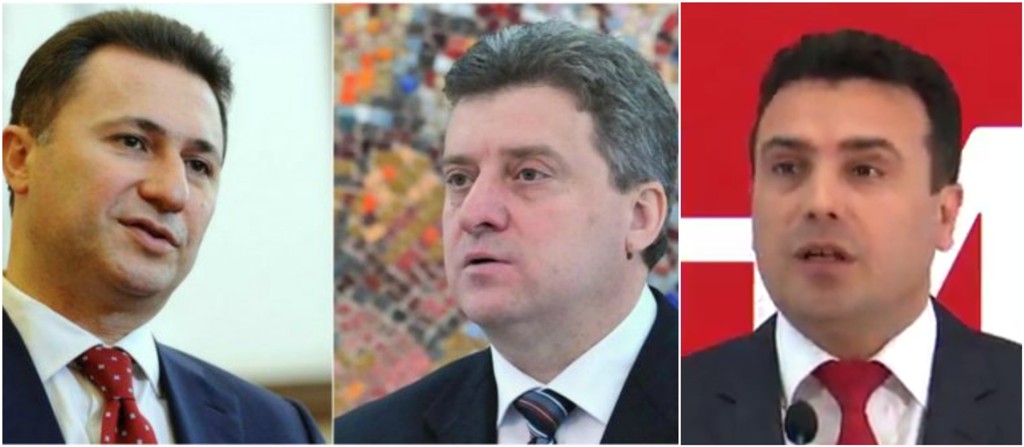 Last night, president of FYROM, George Ivanov held a meeting with PM Zoran Zaev and leader of VMRO-DPMNE, Nikola Gruevski.
The president's cabinet stressed that the meeting focused on yesterday's arrests and the possibility of finding a way out of the current situation.
"The scope of the meeting was to calm the situation in Macedonia. The participants in the meeting agreed on continuing such meetings in the future", the president's cabinet announced.
This meeting comes after the arrest of 36 people for the violent events taken place in FYROM's Parliament on 27 April. Among the arrested people is also the former Interior minister, Mitko Cavkov, VMRO-DPMNE's MPs and supporters of this party, who are accused of threatening security and constitutional order. /balkaneu.com/