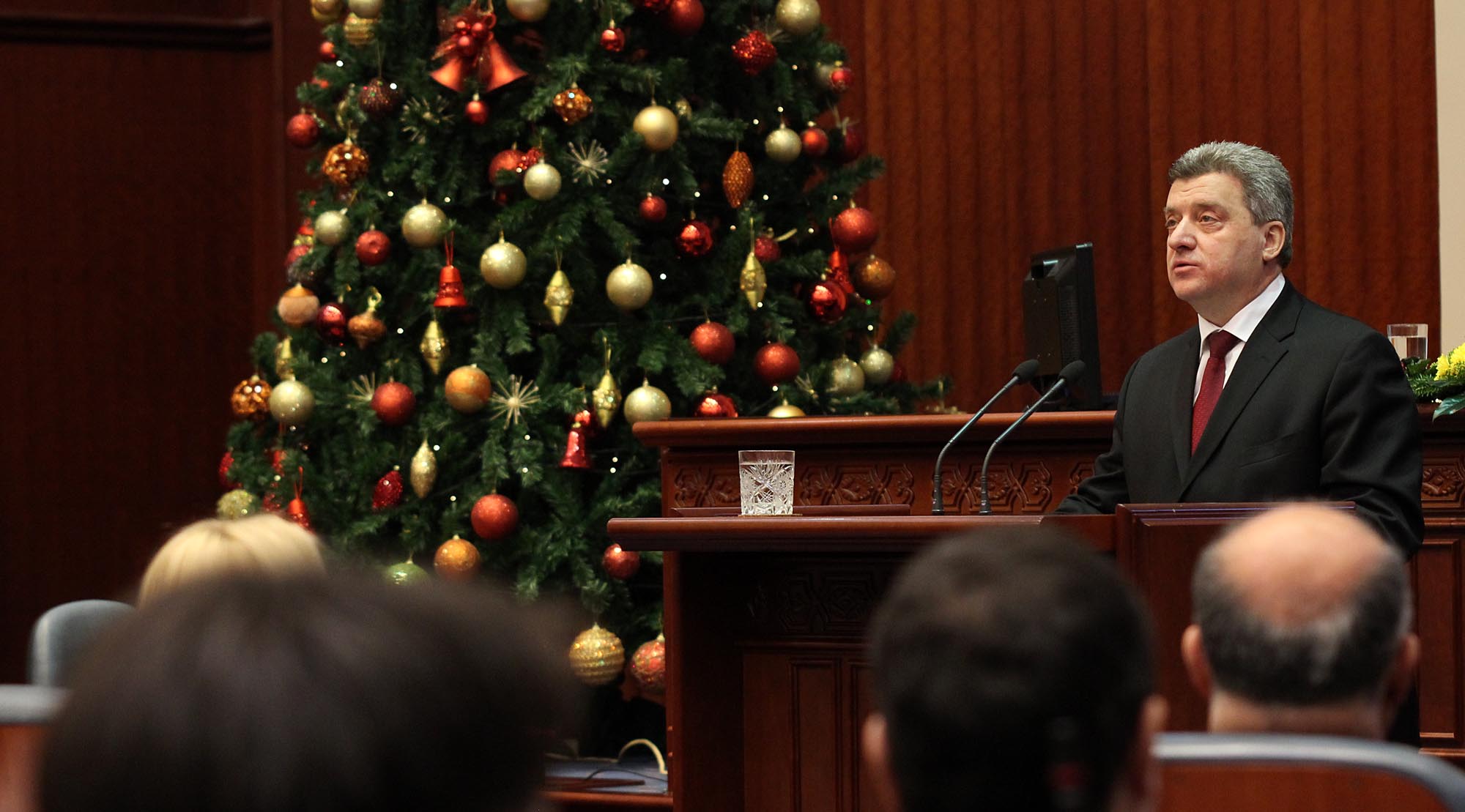 Skopje, December 23, 2013/ Balkan Independent News Agency
In the end of the year speech in parliament, president George Ivanov demanded for NATO and EU to have faith on FYR Macedonia. He said that the country is suffering injustices in the aspect of integration in the Euro Atlantic structures, due to the obstacles caused by Greece relating to the name dispute.
The president demanded from the UN Secretary General, Ban ki Moon to deliver a report to the UNO Security Council about the current status quo which relates to the name dispute.
He said that the European Union will not be complemented without FYR Macedonia, while according to him, the European Agenda remains the main priority. "During my term in office, I have represented the country in a decent way in the international arena, by holding over 200 bilateral meetings and 100 official visits in order to promote the country", said president Ivanov.
Ivanov also said that the necessary conditions exist in order for the International Tribunal of Hague to make justice, as FYR Macedonia has won its case by blaming Greece for blocking the process of Euro integration of the country. "Macedonia has not yet been offered justice for the Summit of Bucharest when it was excluded from NATO accession. Since then, our optimism turned into a big desperation", said president Ivanov in the last speech of his presidential term.
As far as bilateral agreements are concerned, Ivanov said that FYR Macedonia wants good friendly relations with neighboring countries. "I have often stressed that neighboring relations are like a two way street and they also depend on other countries of the region. We want to build and develop relations with neighbors in the spirit of good friendship", said Ivanov. In the domestic political aspect, Ivanov demanded political dialogue and the neccessary reforms for further development of the country.
According to the Constitution of the country, Ivanov's term in office ends in March of this year, after which presidential elections will take place. /ibna/