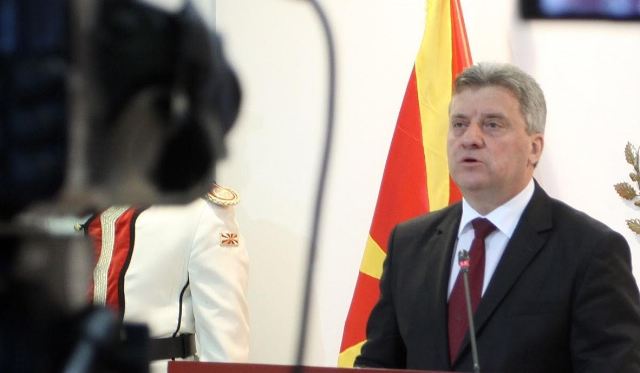 The president of FYR Macedonia, George Ivanov has delivered a press conference today where he announced his decision on the mandate regarding the creation of the new government.
In his declaration, Ivanov spoke about the political situation in the country. According to him, the international community must condemn the Albanian platform, as according to him, it threatens Macedonian sovereignty.
"The platform has been drafted in a foreign country and this makes it impossible for me to mandate leader of SDSM, Zoran Zaev to form a government", Ivanov said.
"We cannot bargain with the future of the state. The acceptance of the platform must be condemned", Ivanov said.
On Monday, the leader of SDSM, Zoran Zaev submitted to the president the 67 signatures of MPS needed to secure a majority in parliament and to form a government.
Now, it remains to be seen what steps will be taken to come out of the crisis which has engulfed the country in the past three months, since the holding of the December 11 elections. /balkaneu.com/