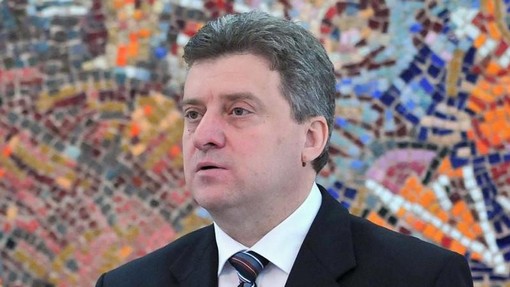 Skopje, October 3, 2014/Independent Balkan News Agency
By Naser Pajaziti
A part of the ambassadors who are Albanian ethnics in FYR Macedonia, have not been decreed by the president of the country, George Ivanov. The president of the country, who was elected for a second term in office, has not decreed the Albanian ambassadors.
Ivanov does this due to the fact that the Albanian party, which is part of the governing coalition, BDI (Democratic Union for Integration), doesn't recognize him as a legitimate president. Officials from this party said that the vacancies belonging to Albanian ambassadors have not been filled for months, because the candidates have not received the green light by the president.
President's Ivanov cabinet doesn't offer any explanations as to how many ambassadors are expecting president's Ivanov signature. The president's press office didn't respond to IBNA's question as to why this blockage is happening and if this affecting the image of the country.
There are four Albanian ambassadors nominated for Geneva, Bern, Qatar, Sarajevo and Warsaw, who are expecting the president's signature to start their diplomatic mandate.
Artan Grupi, head of the cabinet of the leader of BDI, Ali Ahmeti says that these procedures are clear and these obstacles must be soon be clarified. "I don't think that Ivanov is behind these blockages, because then we can say that the blockage is being caused by the coalition party, VMRO-DPMNE", said Artan Grubi.
There are over 10 Albanian ambassadors who represent FYROM in embassies and diplomatic centers abroad. /ibna/