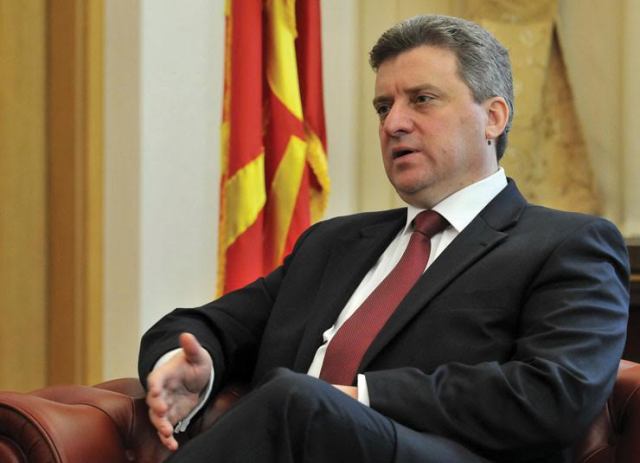 Skopje, 9 June 2016/Independent Balkan News Agency
By Naser Pajaziti
The approval and then the withdrawal of the decision to grant amnesty to 56 politicians and other people incriminated in unlawful and corruption activities by president George Ivanov, has sparked debates and criticism addressed to him. Experts of constitutional affairs say that with these contradicting decisions, Ivanov showed that he doesn't act as a symbol of the unity of the country. Therefore, a part of them demand his resignation.
University professor, Osman Kadriu told Balkaneu that Ivanov has violated the Constitution, because he granted amnesty for people who were being investigated by the Special Prosecution and following great pressure exerted to him, he withdrew it.
"Ivanov cannot evade responsibility. He has committed constitutional violations and now he must either resign or be removed by parliament", Kadriu says.
Part of the group that was granted amnesty by Ivanov were former PM Nikola Gruevski and his ministers, judges, party leaders, police officials and other people, for which Special Prosecution had launched an investigation.
Ivanov declared that he issued the decision to grant amnesty for 56 people to give way to a political solution and reconciliation in the country.
"We were witnesses of the different interpretations of this decision in the polarized political scene. I am still convinced that this decision would contribute for national reconciliation and will offer a way out of the political crisis", Ivanov said after withdrawing the decision.
But, Ivanov underwent strong criticism by EU and USA and at the beginning of this week, he withdrew the amnesty.
Meanwhile, protests were held for 50 days in a row in order to force the president into withdrawing his decision.
Meanwhile, the European Commission has demanded from the sides to deliver the reforms which are part of the package for the solution of the crisis. /balkaneu.com/