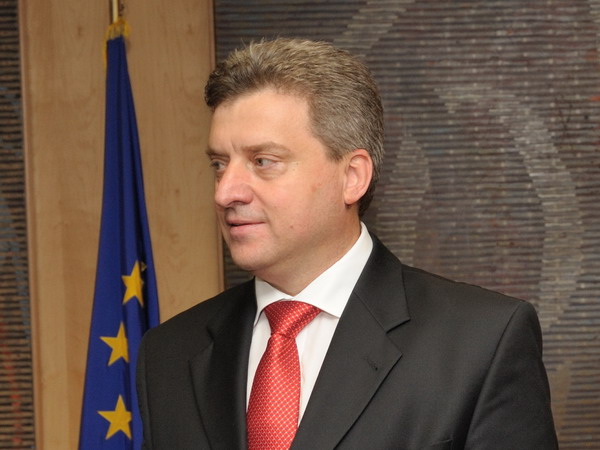 Skopje, May 29, 2013
The President of FYRO Macedonia, George Ivanov (photo) announced today the cancellation of the summit of the heads of states and governments of the region in Ohrid.
The high level meeting which was going to be held in the framework of the South Eastern European Cooperation Process (SEECP), hosted by President George Ivanov, had not foreseen the participation of the President of Kosovo, Atifete Jajhajaga. This led to the boycott of the proceedings by the Albanian President of the Republic, Bujar Nishani.
During a press conference delivered today, President Ivanov said that the decision to cancel this summit was in conformity with the interests of the state and dignity of FYROM and according to him, he had acted in full conformity with the rules in the quality of the head of SEECP.
"Unfortunately, old Balkan complexities and prejudices rose again ahead of the Summit. I will not allow this to happen at the detriment of FYROM and I will not allow FYROM to pay this price for the sake of the interests of the Balkan countries", declared President Ivanov.
A few days ago, President Ivanov had offered his reasons for the failure to invite Kosovo.
"The invitation has not been sent to the President of Kosovo, because there was more than a country that objected to this, although this was against the will of FYROM to invite Kosovo in the Summit. In conformity with the practices followed up until now, FYRO Macedonia cannot issue invitations if the participation of several countries of SEECP is in danger", was the reasoning issued by the cabinet of President George Ivanov.
Through Prime Minister Hashim Thaci and Foreign Minister, Enver Hoxhaj, authorities in Pristina considered the decision of Skopje as anti-European and against the spirit of regional dialogue.
Meanwhile, authorities in Belgrade through deputy Prime Minister, Aleksandar Vucic, declared that the decision not to invite Kosovo was taken by Skopje and was not a request of the Serb authorities.
The Summit of the heads of states had been scheduled to be held on June 1 in Ohrid, whereas on June 2, Struge was going to host the Forum of Dialogue between civilizations. /ibna/