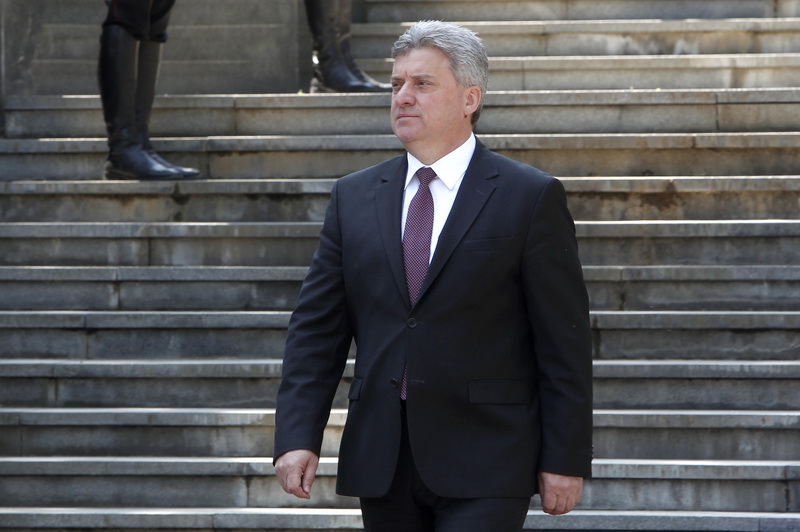 President of fYROMacedonia Gjorge Ivanov has not been briefed about the outcome of the last meeting of the fYROMacedonia and Greek Foreign Ministers, Nikola Dimitrov and Nikos Kotzias respectively, with the UN mediator Matthew Nimetz, the President's Office said Monday in a press release.
The President Office has thus far asked the Ministry of Foreign Affairs (MoFA) for written reports on the 24 January 2018 Davos meeting of the Prime Minister of  fYROMacedonia and Greece, Zoran Zaev and Alexis Tsipras, as well as for the Greek and fYROMacedonian MoFAs draft texts of bilateral agreements on ironing the differences over the name. Ivanov's Office also asked for reports on the bilateral Dimitrov-Kotzias talks.
President Ivanov considers that the people of the country should be also informed about the course of name negotiations, the press release reads.
It further notifies that the President had returned home from Turkey in response to PM Zaev's statement that a leaders' meeting on the pace of name negotiations would be scheduled when all participants in such gatherings were at home.