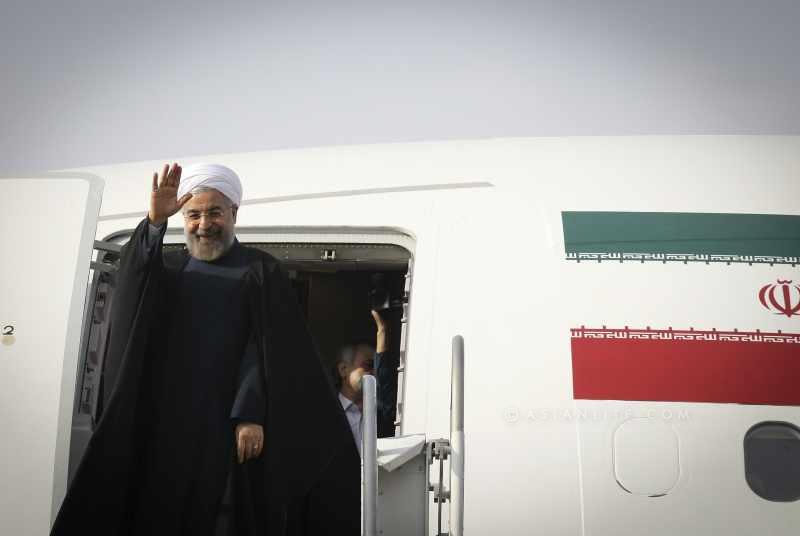 Natural gas and its transport to Europe expected to dominate discussions
By Manolis Kostidis – Ankara
The president of Iran, Hassan Rouhani, is on an official historic visit historic to Ankara. The presence of Rouhani in Turkey is the first visit of an Iranian president after 18 years.
Rouhani arrived in Ankara at the official invitation of his Turkish counterpart Abdullah Gül.
The president of Iran is accompanied by seven ministers and will meet with Gül and Recep Tayyip Erdogan.
The main item on the agenda will be the natural gas. Turkey and Iran are on an impasse on this issue. Turkey argues that the contract for the purchase of gas that was signed in 1996, which foresees the purchase of 10 billion cubic meters of gas must be revised as it considers the price to be expensive. Tehran does not agree with this view and the subject is in international arbitration.
At the same time however, Ankara will raise the issue of the transfer of Iranian gas to Europe. Energy Minister Taner Yıldız had said that Turkey wants such a project with the construction of a new pipeline.
Ankara and Tehran see an opportunity in the strained relations between Russia and Ukraine, with the EU looking to alternative sources of gas supply. The possibility of the Iranian gas be transported via Turkey is one of the key issues to be discussed between the two sides.
Iran's president did not visit the Mausoleum of Kemal Ataturk, the founder of the Turkish Republic, as is customary in official visits of Heads of state. In a formal announcement it was stressed that during the respective visits of Turkish presidents in Tehran, none of them had visited the grave of Ruhullah Humeyni.