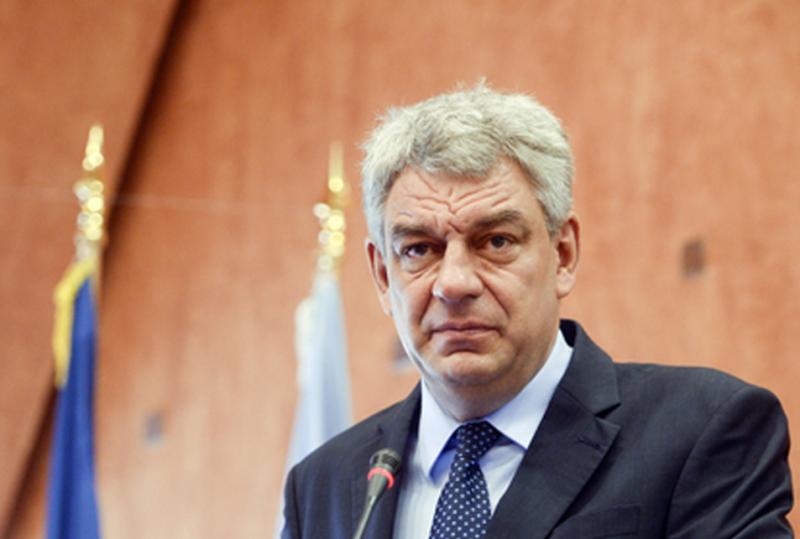 President Klaus Iohannis has signed on Tuesday the decree on appointing Mihai Tudose as candidate for the office of Prime Minister, in order to request the Parliament's vote of confidence on the governing programme and on the list of the new government, the Presidential Administration informs.
President Klaus Iohannis designated Mihai Tudose, the Social Democrat Party (PSD)'s nomination for Prime Minister, after consultations with the parliamentary parties due at the Cotroceni Presidential Palace on Monday afternoon.
"The crisis that we are going through, for it is a political crisis, does a lot of harm to Romania. It harms the Romanian economy, Romania's image in the world and (…) this crisis should stop. We must have a new government as soon as possible, a government that should start solving the remaining problems, meaning the problems initiated by the crisis inside PSD (…) Considering that there is an urgent need for a new government, I designate Mr. Tudose as the next Prime Minister, who will come before Parliament with a governmental team," Iohannis said in a press statement after consultations.
Klaus Iohannis stated that PSD and the Alliance of Liberals and Democrats (ALDE) maintain they are still holding the majority in Parliament.
"These two parties have come together to the consultations and have proposed Mr Tudose. The Opposition parties didn't have concrete proposals for the prime minister office and the talks didn't point to a political understanding existing among the Opposition parties. (…) I am asking the parliamentary parties, not only PSD and ALDE, to start right away drafting an agenda to enable the completion of the parliamentary procedures this week," Iohannis added.
The Social Democrat Party's Executive Committee has voted interim minister of Economy Mihai Tudose as the candidate for the premier position previously on Monday.
Meanwhile, the media has reported that Tudose is a controversial figure. He was accused of plagiarising his PhD thesis obtained at the National Intelligence Academy, under the guidance of former VP Gabriel Oprea, who also had its PhD title withdrawn due to plagiarism. Other voices claim Tudose is pretty close to the local intelligence community and that the Romanian Intelligence Service (SRI) would be thus involved in the designation of the premier.
In retort, SRI denied "speculations" in the public space related to an alleged involvement in designating the Romanian premier, considering them "denigrating and meant to affect the image of the fundamental institutions in a democratic regime"./IBNA
Source: romaniajournal.ro