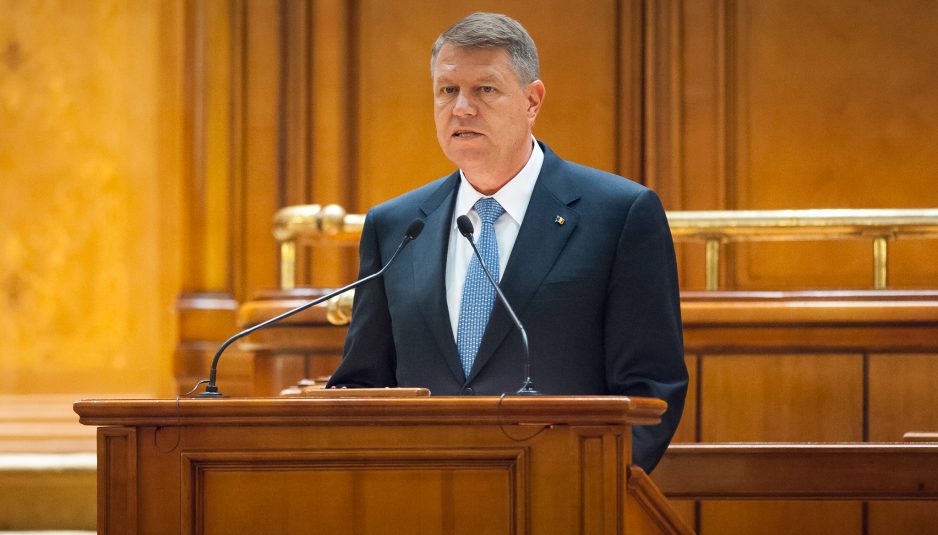 President Klaus Iohannis has addressed the Parliament's plenary sitting on Tuesday on the occasion of Europe Day and of the 140th anniversary of the Romanian independence proclamation.
The President told MPs that they have an essential role, namely to pass laws which have a major impact on the Romanians' future, while recommending them to stop looking just for a temporary electoral gain, but to also think what impact the laws they have voted will have in ten years from now on.
"Ask yourselves if in the upcoming years Romania will get stronger or if, on the contrary, will be weakened by the impact of the laws you have voted," the head of state urged the lawmakers.
"You, ladies and gentlemen, deputies and senators, you have a major role: you place on the agenda laws with a major impact on the Romanians' future, don't think only of the benefits that some measures have now, don't consider just a temporary electoral gain. Ask yourselves how will Romania look like in 5 or 10 years with the laws you are adopting right now. Ask yourselves if Romania will get stronger in the upcoming years or if, on the contrary, it will be weakened by the impact of the laws you are voting," Iohannis said in Parliament.
The Romanian President urged the deputies and senators to re-establish the confidence in the Parliament institution.
"You have the responsibility and the capacity of re-establishing the citizens' confidence in the Parliament- this fundamental institution of democracy, you have the responsibility and I ask you to exert it. I call on you to make of it a political goal, worthy of the centennial of the Great Union," Iohannis said.
Klaus Iohannis also referred to the protests in February against the GEO 13, saying that the manifestations represented the commitment of a new generation for values such as freedom, rule of law and democracy.
"Today, like in the past, the citizens are interested more that the public authorities and institutions' actions are benefic to their lives and to their children's future, rather than in solemn political statements. A real democracy cannot be functional without a strong Parliament. And a modern Romania cannot develop without a coherent legislative framework. Therefore, your mission is an essential one for the country's progress, for achieving it depends on the performance and the stability of the state's institutional architecture," Iohannis added./IBNA
Source: romaniajournal.ro