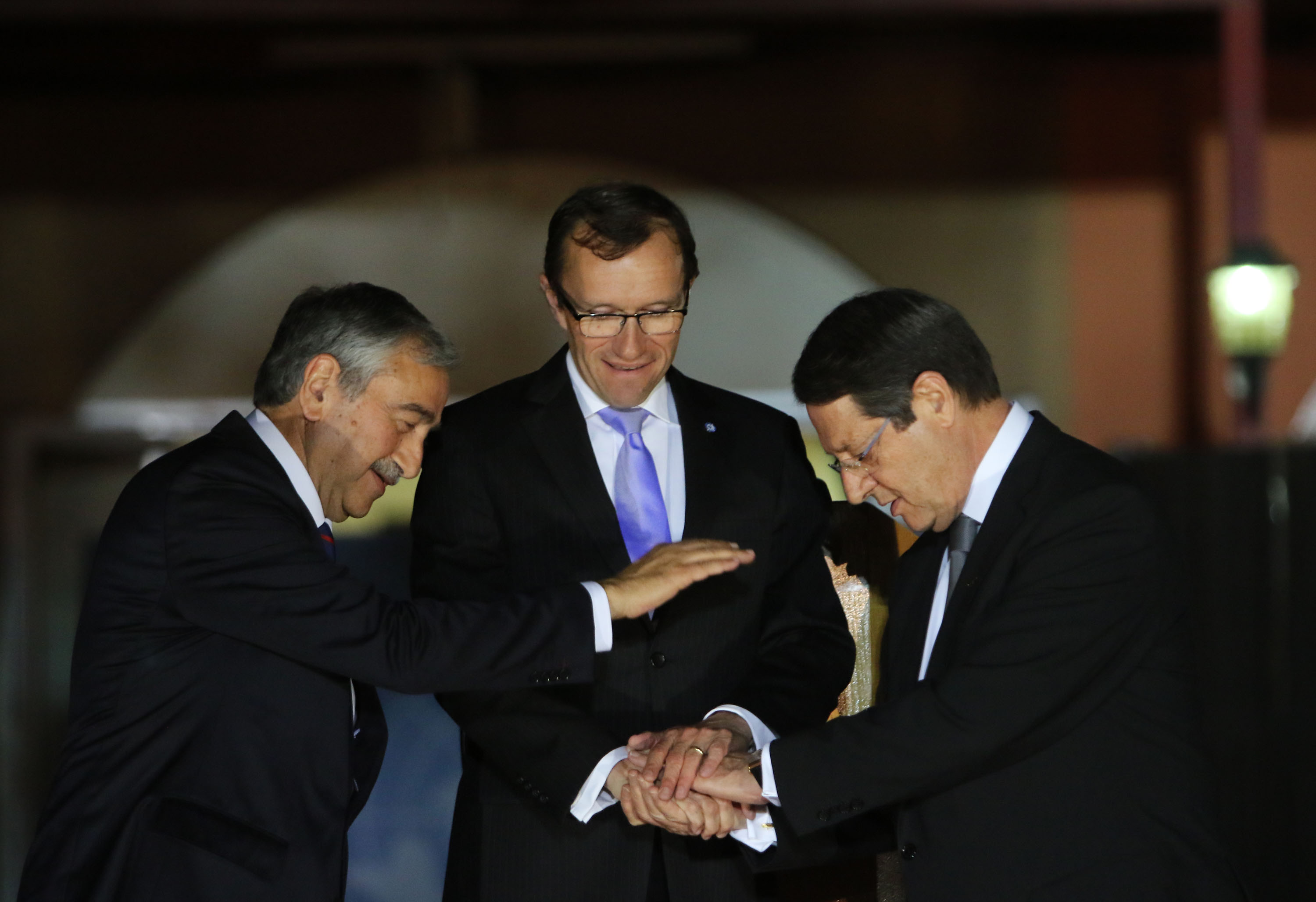 Nicosia, February 23, 2016/Independent Balkan News Agency
The interests of the international community seem to coincide towards the direction of finding a decent, viable and functional solution within the current year, President Nicos Anastasiades has said.
Speaking on Tuesday at a luncheon hosted in his honor by the Hellenic Business Council in Bulgaria, the President referred to the ongoing peace negotiations between him and the Turkish Cypriot leader Mustafa Akinci, whom he described as a progressive Turkish Cypriot, who has a vision of the reunification of Cyprus. He said however that "he has certain limits which unfortunately are restricted by interventions made by Ankara".
President Anastasiades expressed his hope that the rhetoric developed by the Turkish Government in terms of the Cyprus solution, will be translated into practical, concrete initiatives that will support Akinci and the Turkish Cypriot community so that the peace dialogue will yield results.
He referred to certain conditions for a solution, such as the termination of the Turkish foreign occupation and the abolition of the 1960 guarantees that curtail the sovereignty of the Republic of Cyprus.
The President said that Cyprus, as an EU member state, expects the full implementation of the acquis communaitaire, the safeguard of human rights for all the Cypriots so that through the dialogue, the concerns of both communities will be addressed and a solution with no winners and no losers will be reached.
President Anastasiades said that "we are working hard, despite the difficulties we face," adding that in most of the chapters discussed so far, significant progress has been made.
He pledged that this motivates him to work even harder because there are problems that must be addressed with determination, but also with sensitivity by the two communities.
In his address, the President noted that Turkey`s contribution is important, pointing out that the withdrawal of its occupation troops and the abolition of the 1960 guarantees are not a matter that can be solved by the Turkish Cypriots.
"We do not want the involvement of third parties in the internal matters of the Republic of Cyprus or the Federal Republic," he stressed.
President Anastasiades said that there is a determination to reach a decent, viable and fuctional solution that will safeguard the future of the younger generations within the current year. The interests of the international community seem to converge with this goal, he added.
President Anastasiades and Mustafa Akinci have been engaged in UN backed talks with the aim to reunite Cyprus under a federal roof. The island was divided in 1974 when Turkey invaded and occupied its northern third.
Source: CNA