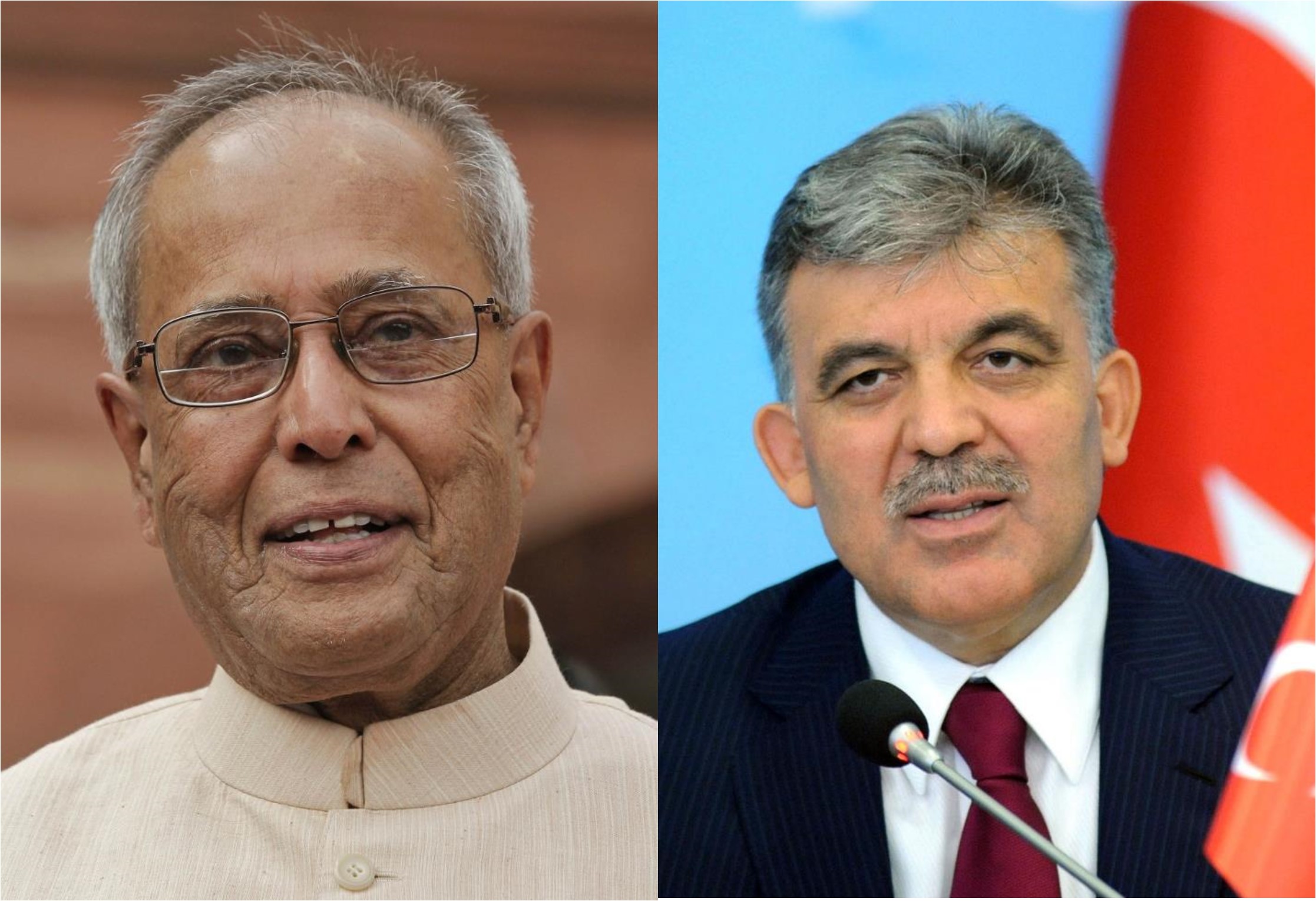 Review by Christos T. Panagopoulos –
Indian President Pranab Mukherjee is set to meet with Turkish President Abdullah Gül in Ankara today as he entered the final day of his official visit to Turkey. The counterparts will discuss contemporary regional and global topics that link the two countries.
It is expected that Mukherjee's visit will improve relations and collaboration between Turkey and India. Mukherjee will conduct a series of meetings with officials in Ankara, a day after paying a visit to the touristic Cappadocia.
Mukherjee traveled to Cappadocia Sunday, where he did some sightseeing around the touristic region with his daughter Sharmistha, accompanied by Turkish officials. A local craftsman gave a handmade vase to the Indian president following his time at the Zelve Monastery area.
Mukherjee began his visit in Istanbul on Oct. 5, attending a ceremony at İstanbul University, which granted him an honorary doctorate degree. Ankara will be the Indian president's last stop in Turkey. The visit is the first by an Indian president to Turkey in the past 15 years, according to Anadolu Agency. Turkish President Abdullah Gül also visited India in February of 2010.
Source: Hürriyet