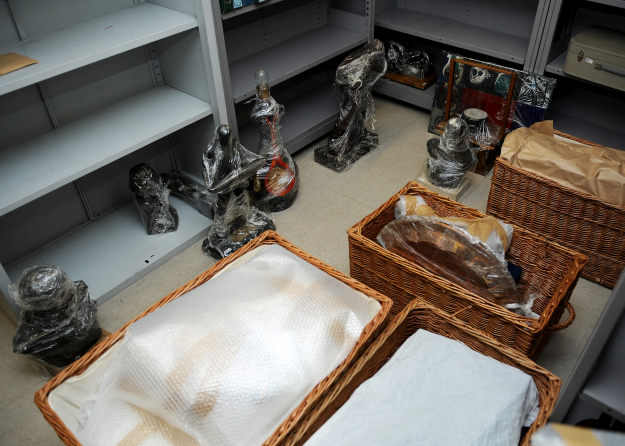 Zagreb, March 18, 2015/ Independent Balkan News Agency
By Marija Avramovic
State president Kolinda Grabar Kitarovic held a promise and evicted Josip Broz Tito from Pantovčak according to the statement from her office, "the transfer of works of art and other artifacts, legacy of Josip and Jovanka Broz from the former Villa Zagorje" were carried out on Wednesday.
And so the president held her pre-election promise – that she will throw away the bust of Tito from  her office.
Josip Broz Tito was the chief architect of the second Yugoslavia, a socialist federation that lasted from 1943 to 1991-92 and from its decomposition new states emerged, Croatia being one of them.
"In accordance with the decision of the President Kolinda Grabar-Kitarovic the works of art in question will be committed to the use of the Museums of the Croatian Zagorje", statement from the president's office explained.
Last night during her official visit to Germany, Croatian president held a lecture on Croatia and the European Community at the European Academy in Berlin where she participated in a discussion after the lecture and answered numerous questions, said among other things that Tito's bust from the presidential palace is soon to be moved to another location.
"Tito was a dictator", she said when asked about Tito's bust, stressing that it will be removed from the presidential palace and, as a work of art, located in a suitable place, probably in the part of Croatia where he was born.
Not only the bust of Tito was removed from Pantovčak, however, but also the complete legacy of former Yugoslav President and his wife Jovanka Broz, which consists of more than one hundred works of art.