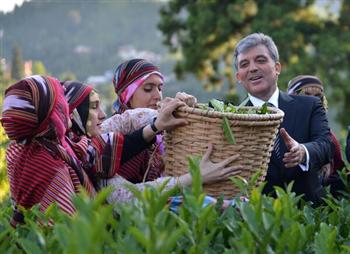 Turkish President Abdullah Gül has hailed the government's latest talks with the representatives of the protesters via Twitter today, calling on the demonstrators still occupying Gezi Park to return home.
"You may have followed the statements I have made since the first day. I had said that our democracy was tested," Abdullah Gül wrote referring to the protests that have entered their 19th day.
"The meeting and the opening of dialogue channels is the sign of democratic maturity. I believe that this process will produce good results," he added.