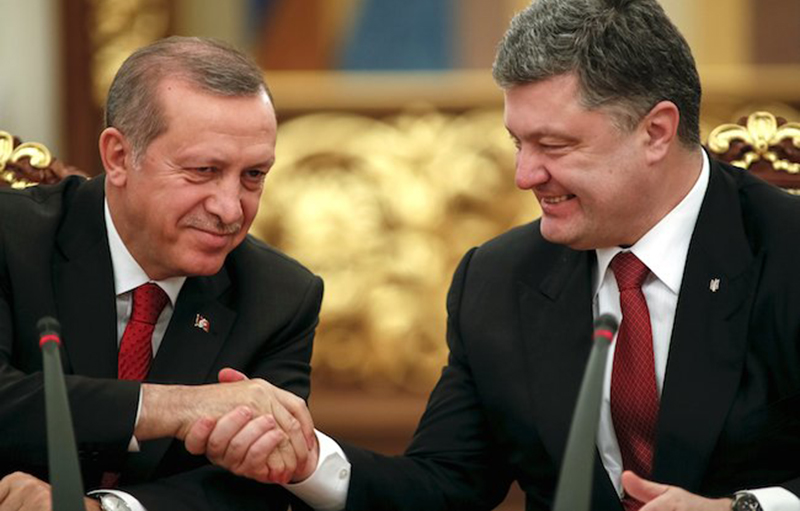 President Recep Tayyip Erdogan will make an official visit to Ukraine on Monday for the sixth session of the High-Level Strategic Council of Turkey (YDSK). The visit is aimed at improving relations between the two countries.
Erdogan will co-preside over the Council's discussions on political, economic and military relations with Ukrainian counterpart Petro Poroshenko in Kiev. The agenda will also include educational developments, tourism, energy and security against terrorism.
With the establishment of the YDSK in 2011, Turkey and Ukraine have gained the status of strategic partnership, with the two countries having signed multiple agreements, including the Visa Waiver Agreement in 2017 – effective August 1 – which allows for citizens of the two countries to enter the other country using newly-issued identity cards without visas.
Negotiations on the Free Trade Agreement between the two countries have been accelerated following the fourth session of YDSK in 2014, with the Turkish President setting a goal for a USD 20 billion trade volume by 2023.
Trade volume between Turkey and Ukraine in 2016 amounted to USD 3.8 billion, with USD 1.25 billion exports from Turkey and USD 2.55 billion imports from Ukraine.
Turkey in many occasion has reiterated that it continues to favour the territorial integrity and sovereignty of Ukraine, not recognizing Russia's illegal annexation of the Crimea in 2014./IBNA