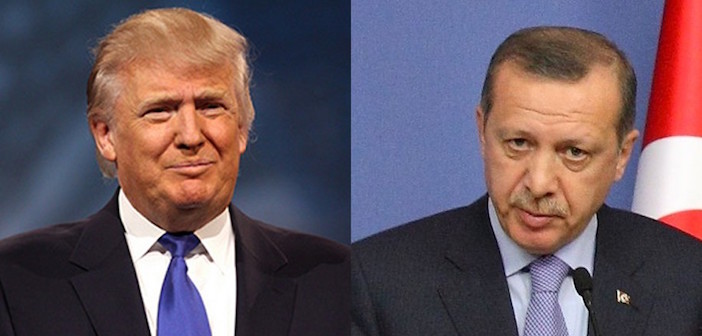 The Turkish president announced that at midnight Tuesday Recep Tayyip Erdogan will hold a telephone conversation with Donald Trump. This will be the first conversation between the two men after the inauguration of the President of the United States.
Ankara's aim is to understand the intentions of the new US leadership on developments in Syria, considering the help Washington is sending to the Kurds in the fighting against the Islamic State.
In the Turkish capital they are closely monitoring the new tensions between the US and Iran and believe that if this situation continues the geostrategic role Turkey could be upgraded.
On Tuesday afternoon Vladimir Putin approved the project for the construction of the underwater pipeline Turkish Stream, which will transport natural gas from Russia to Turkey via the Black Sea and from there possibly to Greece./IBNA