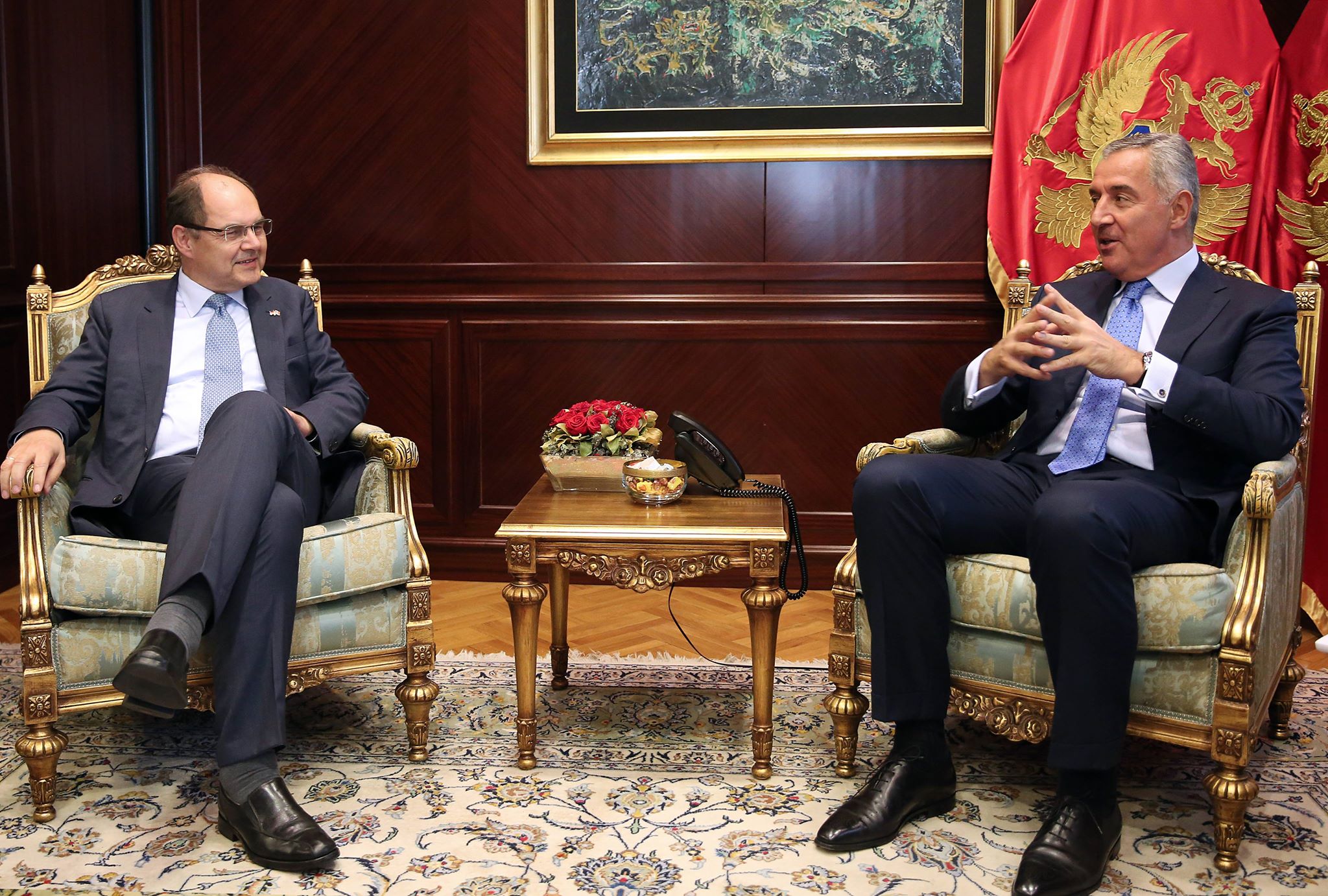 The President of Montenegro, Milo Đukanović, received on Wednesday the Christian-Democratic Union Member of German Bundestag Christian Schmidt and expressed his satisfaction with the opportunity to meet him again, following a recent official visit to Berlin, thanking Germany for its dedication to Montenegro.
Đukanović also pointed out the importance of Berlin's strong support for the Western Balkans' European perspective and the significant involvement of the Bundestag in such German policy, as well as the close co-operation between the two states, as evident by a dynamic dialogue over the past few months, the president's office said in an announcement.
"It is also good for our country and for the region that Germany is not slowing down in its efforts, despite the current opportunities on the European and global scene, to 'europeanize' the region", Đukanović said.
He reminded of the importance of the continuation of the European path for the stability of the region, insisting on further intensifying mutual co-operation, the determination to accelerate reforms and a joint commitment to resolving open issues at the Western Balkans. In this context, he welcomed the upcoming meeting in Berlin at the initiative of German Chancellor Angela Merkel and French President Emanuel Macron, because, as he said, this region is part of the European house and a European responsibility.
That is why, Đukanović went on, the European perspective of the Western Balkans should be made more attainable and uncompromising in the fulfilment of conditions for EU accession, while simultaneously implementing the clear actions that the region will bring to Europe and connect infrastructurally with it.
German Bundestag member Christian Schmidt thanked the President for recognising that his recent visit to Berlin was very important from a political point of view. He pointed to the continuity of German support for Montenegro since the renewal of its independence and the European perspective of the country and the region.
"And the upcoming event in Berlin should be seen in the context of support and interest of Germany and France for the further destiny of the Balkans", Schmidt said.
He also welcomed Montenegro's attitude towards the reforms and the promotion of the rule of law, the fight against organized crime and corruption, and stressed the importance of cooperation in this context.
The interlocutors agreed that both the political and the expert cooperation of the two states is at a high level, especially in the field of defence and internal affairs. Both sides expressed their interest in the stronger presence of German investors.
During the meeting, there was talk about current events in the region, in the light of the upcoming meeting in Berlin on April 29./ibna