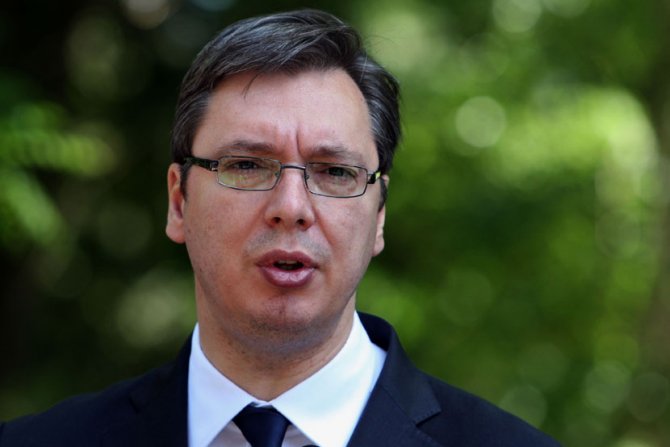 Serbian President Aleksandar Vucic says he does not believe that someone wanted to hurt him when a Bentley last Saturday cut into his motorcade.
"Nothing terrible happened, I guess it's a coincidence … I am almost convinced that their intention was not to hurt me. It's up to the authorities to find out," Vucic told TV Happy late on Monday.
He added that he was "not timid" and that "whatever he is threatened with cannot harm Serbia."
Vucic said that the incident occurred on Saturday before his second meeting with Serb Republic (RS) leaders Milorad Dodik and Zeljka Cvijanovic.
The president said that on Saturday night, editor-in-chief of the daily Politika Zako Rakic contacted him and said he had information about the incident – and that he "asked Rakic ​​not to publish it."
Vucic noted that this was "his wish, not pressure" and that regardless, Politika went ahead and published the news. He also said he thought the newspaper got this information from police sources, and that the authorities "did not know about that channel."
He added that they "usually know about police sources that other media have."
The three suspects from the Bentley – whose initials are L.R., M.T. and S.D. – have been remanded in custody for up to 30 days.
According to Politika, they work as security for a Belgrade night club and were "previously known to the police for committing various crimes."
The paper's source also said that "the young men did not intend to cut into the convoy in which the president of Serbia was located" but that "a collision occurred because the driver was drifting the vehicle."/IBNA
Source: B92