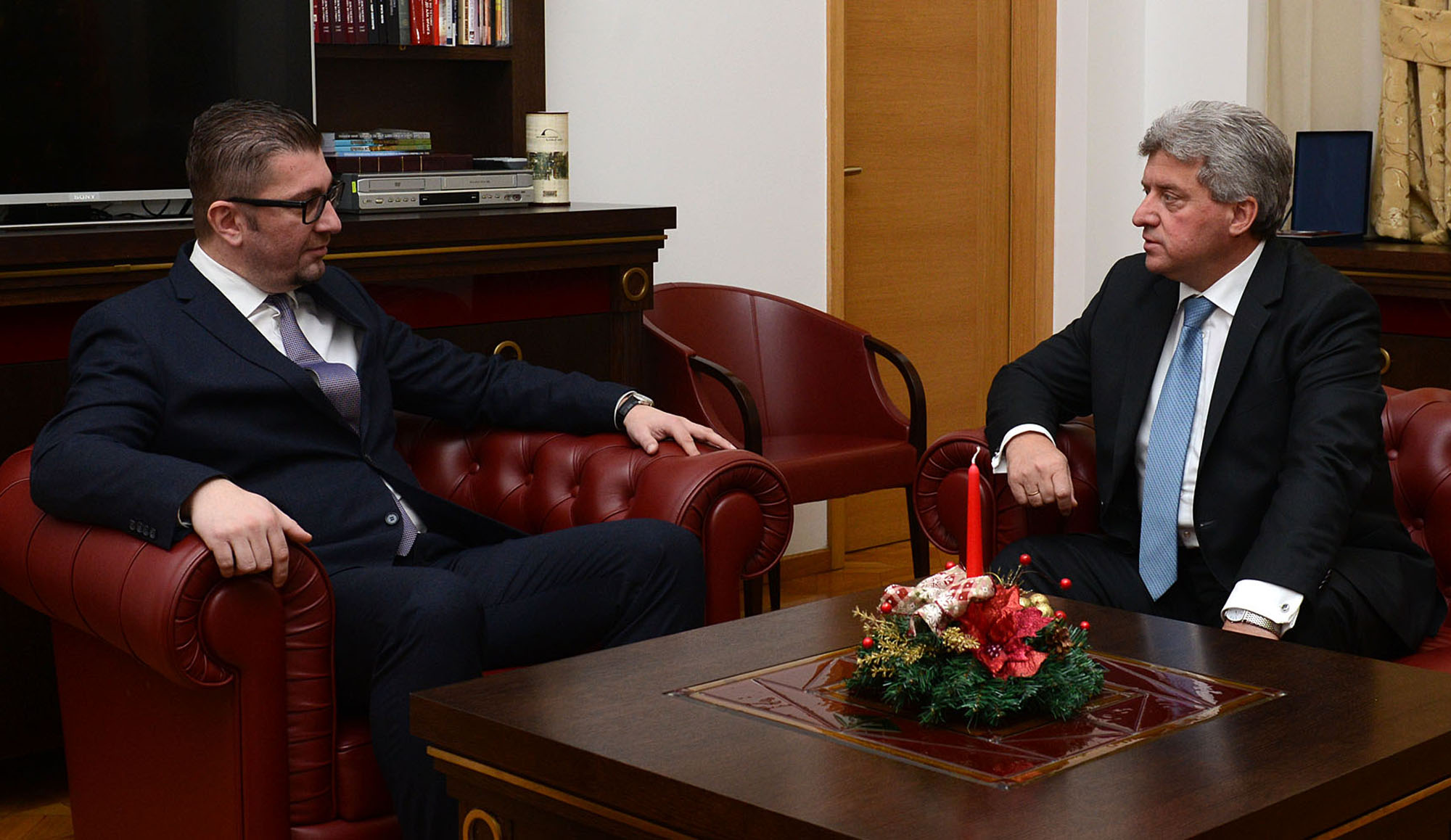 In his visit to the US, where he met with representatives of the diaspora, FYROM's president, Djordje Ivanov said that he will not vote in the September 30th referendum. His declaration has sparked reactions and debates in the country's capital, Skopje.
In a meeting held in New Jersey, Ivanov came up with the same stance as VMRO-DPMNE, by declaring that it's up to each citizen to decide on whether he wants to vote in the referendum or boycott it.
FYROM's Foreign minister, Nikola Dimitrov said that Ivanov is evading his responsibilities as president of the country.
"This is a disgrace by a president who wants to evade his responsibilities and he's not doing it in Macedonia, but from across the ocean", Dimitrov said.
SDSM led by PM Zoran Zaev said that Ivanov continues to back the idea that the country should be isolated.
"The last remaining element of VMRO-DPMNE's criminal regime, Djordje Ivanov, is an opponent of democracy, because he opposes the most important instrument of a democracy, which is the right to vote", SDSM reacted.
Deputy PM for European Integration, Bujar Osmani has also slammed Ivanov's stance.
"Perhaps it's better this way, because Mr. Ivanov represents what we would like to put an end to on September 30", Osmani said.
Last night on a televised interview, the leader of VMRO-DPMNE, Hristijan Mickoski did not specify whether he will vote in the September 30 referendum or not.
"September 30 is near, so you just have to wait and see what my position will be", Mickoski said. /ibna/