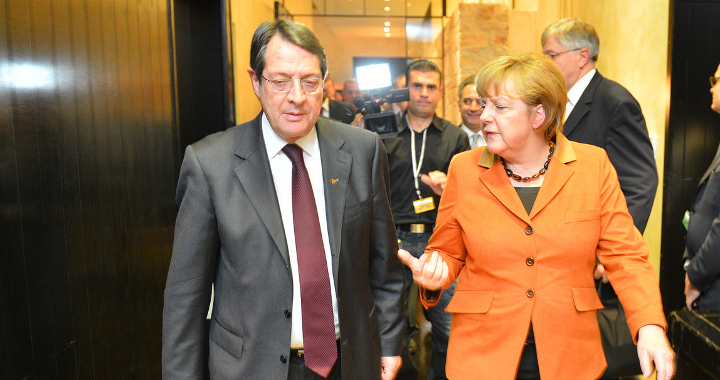 Review Hari Stefanatos
President of the Republic of Cyprus, Nicos Anastasiades, will pay an official visit to Germany on May 6-8, during which he will be received by the German Chancellor Angela Merkel. Anastasiades will be accompanied by first lady Andri Anastasiades, Foreign Minister Ioannis Kasoulides, Finance Minister Harris Georgiades, Minister of Communications and Works Marios Demetriades and other state officials.
Sources from CNA say that the President will meet with Merkel in Berlin on May 6, followed by a working lunch in which the delegations of both sides will participate. Merkel and Anastasiades will then give a joint press conference.
The visit is aimed at improving the relations between the two countries and will be the first official visit of the President to Germany after his election and after the Eurogroup decisions on Cyprus last March.
The two countries Finance ministers are also expected to meet, with Germany expected to voice its support to the efforts of the Republic of Cyprus for economic recovery.
The President of Cyprus, during the time of his stay in Germany, is programmed to give interviews to German media.
(Source CNA)