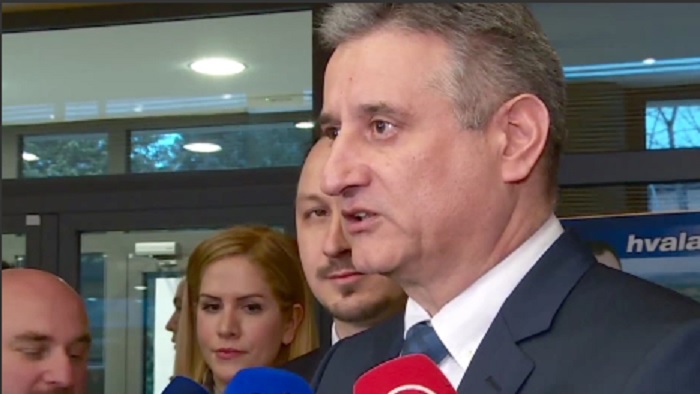 Zagreb, April 21, 2015/ Independent Balkan News Agency
By Marija Avramovic
Tomislav Karamarko, President of Croatian democratic union (HDZ) argued on Tuesday that the growth of the budget deficit and Croatia's public debt is a sign of Government's complete loss of control of public finances.
"Prime Minister Zoran Milanovic at last week`s parliamentary Question time, claimed bewilderingly that the deficit was 12 billion kuna, rather than 18.8 billion, as published by Bureau of Statistics. It is unimaginable in the history of leading one country to be wrong by 6.3 billion in the assessment of the budget deficit of your own country", Karamarko said at today's press conference.
In the three years of the current Government's term public debt has increased by more than 67 billion kuna and it is expected that at the end of its mandate to amount to about 300 billion, which confirms the definitive loss of control of public finances, added the president of the largest opposition party in Croatia.
"They did not implement reforms but they are creating new taxes, in this case excise duties. I do not care for cigarettes, but the fuel affects the standard of living and if they claim the opposite, it is an illusion", Karamarko noted.
With the help of party and other experts, especially those from Germany and Slovakia, HDZ is completing its comprehensive program for economic recovery and preparing a catalog with more than 50 development and investment projects, which will be realised with the long-term use of EU funds.
He also said that the current government was "the greatest problem of the state and the people" and called for snap parliamentary election.
"What gives the right to the current government to hold Croatia hostage to their 'bankruptcy policy'.  They have been announcing that they would squeeze our country until the end and postpone elections by the deadline", he added and asked for, as soon as possible, the dissolution of the Government and the calling of parliamentary elections.