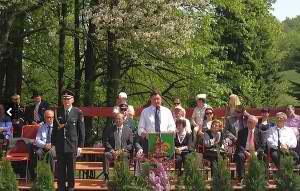 Only a united Slovenia can overcome the financial and economic crisis on its own, President Borut Pahor said as he addressed a traditional Labour Day celebration in the town of Šentjernej (SE) on Wednesday. The country cannot simply go back to the way it was before 2008, it is time for something new, he said.
Faced with doubts on financial markets that it can overcome the crisis alone, Slovenia has found itself in complicated times, in which the issues of social and national liberation overlap, once again, the president said.
The last time this happened was in the late 1980s, when the standard of living was dropping rapidly and social, as well as national right were in jeopardy, he told some 6,000 people that gathered on Javorovica hill outside Šentjernej.