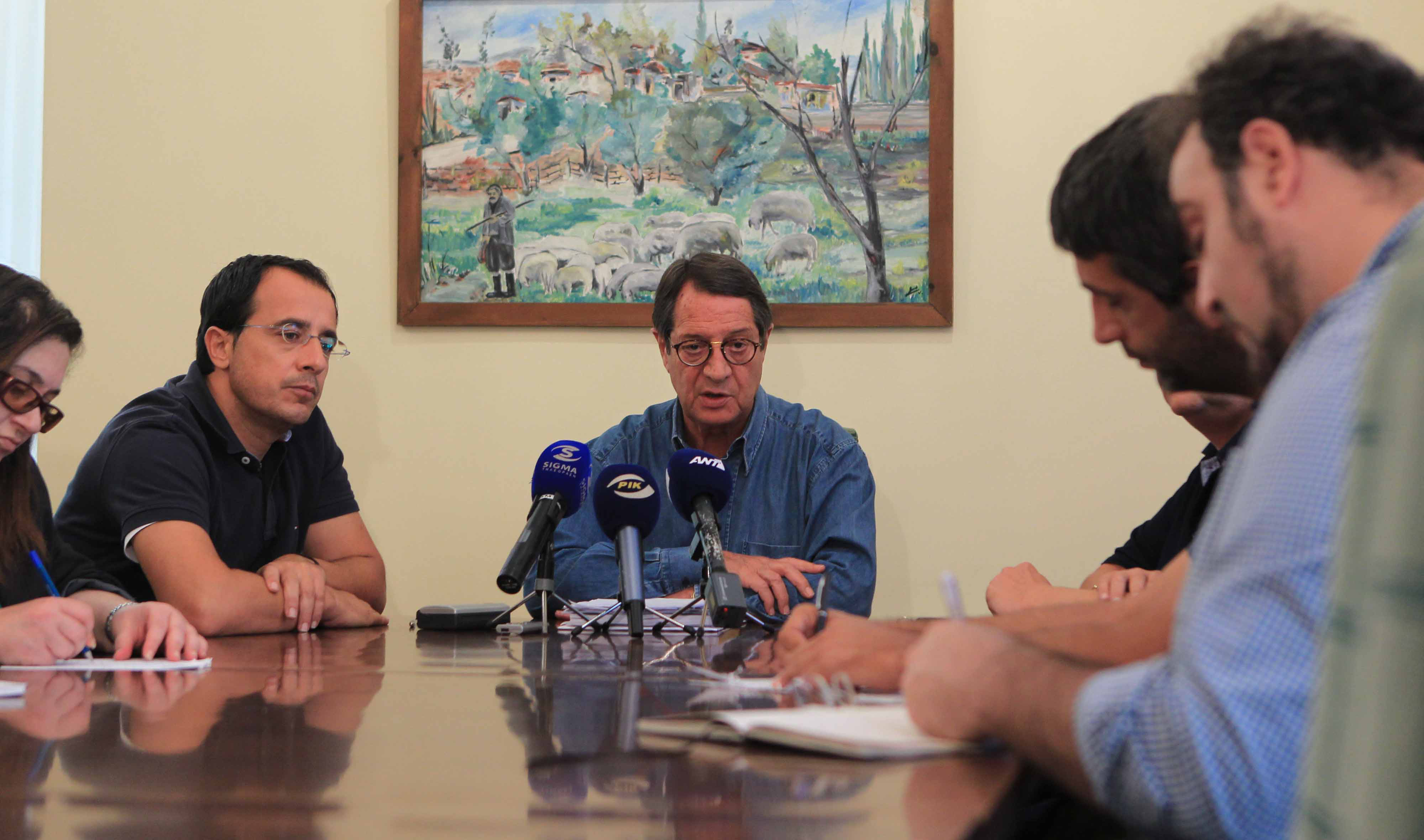 Nicosia, November 17, 2015/Independent Balkan News Agency
Cyprus President Nicos Anastasiades will ask the Bank of Cyprus, the Hellenic Bank and the Cooperative sector during a meeting set to take place on Thursday, at the Presidential Palace, to speed up the pace of restructuring their Non Performing Loans (NPLs), which have been described as the Cypriot banking sector`s greatest challenge.
In statements after a meeting President Anastasiades had on Tuesday with Cyprus Central Bank Governor Chrystalla Georghadji, Government Spokesman Nicos Christodoulides said it was largely "a preparatory meeting" ahead of the meeting with the three credit institutions.
They exchanged points of view on NPLs, he said, adding that according to the briefing the President had by the Central Bank Governor, the rate of bad loans been restructured is increasing.
This is something the President welcomes, Christodoulides stressed, highlighting at the same time the need to speed up the pace of restructuring the bad loans.
This will be one of the main messages conveyed during the meeting on Thursday, he pointed out.
At the same time he said that President Anastasiades and the Central Bank Governor had also discussed a study conducted by a consultancy on behalf of the Central Bank regarding the structure and governance of the Central Bank and added that they agreed to cooperate on the matter and in particular as regards the need to promote specific legislative amendments.
Replying to a question as to which banks will be called on to take part at the meeting on Thursday he said it has been decided to invite the heads of Bank of Cyprus, Hellenic Bank and the Cooperative sector.
Georghagji, he said replying to another question, will be abroad on Thursday but the Central Bank will be represented at the meeting.
Asked whether a probe on the possibility of a conflict of interest of Georghadji with regard to her post was discussed at the meeting, he said the matter was not discussed, adding at the same time that when there are developments on the matter a relevant statement will be made on the part of the presidency.
Source: CNA