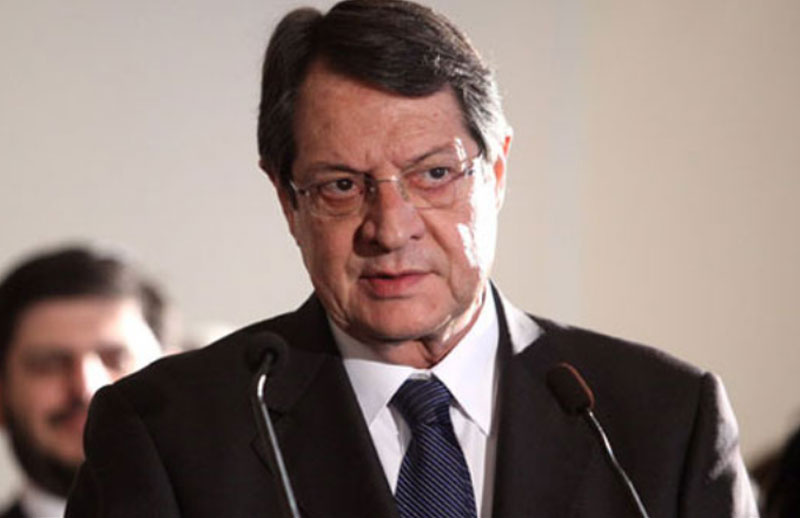 By Christos T. Panagopoulos
President, Nicos Anastassiades, criticized heavily on the Governor of the Central Bank of Cyprus, Panikos Dimitriades, revealing that he is already thinking about the latter's dismissal, due to improper exercise of his duties.
"It is to my great disappointment, as this is the first time that I am forced to make so austere a statement, but I repeat that I cannot take this anymore", Anastassiades stated in an interview to a Cypriot television channel.
He mentioned that he has already begun investigating all those elements, which constitute either the weakness or the inadequacy as what has to do with the Governor's exercise of duties and added: "proportionally and always according to the Constitution, I will probably decide his referral to the Supreme Court for further investigation".
The reaction of the Central Bank of Cyprus was intense: "With sadness we observe, especially after the statements of the President of the Republic, an attempt to undermine the independent institution of the CB, as well as an attempt to manipulate the independence of the institution of the CB".
Furthermore, it attaches the absence of Mr. Dimitriades abroad because of his obligations as a bank governor to the ECB, where important decisions on Cyprus are being taken. "The assessment of the competence and suitability of the newly elected Board of Directors of the Bank, is a very important supervisory function of the CB and is done carefully and based on the criteria of the European Banking Authority, in order to protect the credibility of the Bank of Cyprus and avoid mistakes made in the past", added the statement in response to allegations that there was a delay in the process.
Source: AMNA