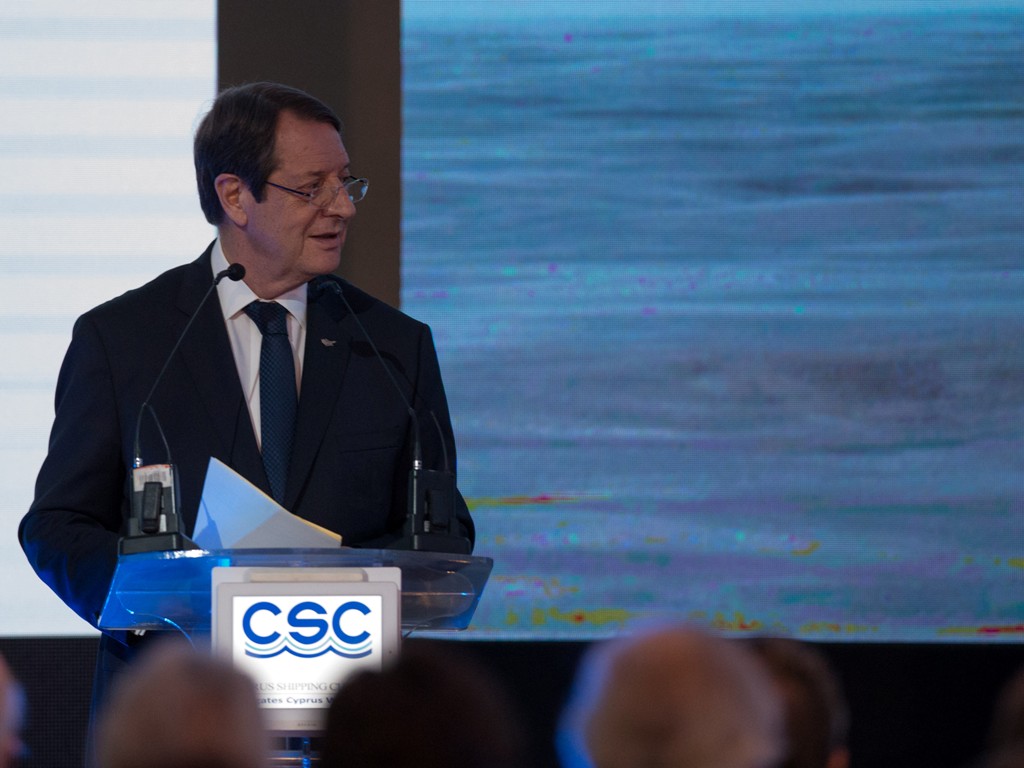 Enhancing the competitiveness of the Cyprus flag in shipping is one of the most important priorities of the Government, said today the President of the Republic of Cyprus, Nicos Anastasiades.
In his address at the 29th Annual General Assembly of the Cyprus Shipping Chamber in Limassol, the President of the Republic said, inter alia, that the Government appreciates the efforts and the valuable contribution of the Chamber to the establishment of a Deputy Ministry of Maritime Affairs, noting that the deputy ministry is a pioneering mechanism for the further development and empowerment of Cypriot shipping.
He added that the Maritime Affairs ministry is the catalyst for the creation of a strategic plan that responds to the current and future challenges arising from regional and international economic and geopolitical developments and challenges.
President Anastasiades also referred to the comparative advantages of the Cyprus shipping industry, noting that the Government has taken a number of actions in this direction, including tax incentives.
Referring to the finding of hydrocarbons in the Cypriot Exclusive Economic Zone, the President of the Republic said that this development "creates new challenges and opportunities in our shipping industry", adding that Cyprus holds the third place in the EU with respect to the largest fleet in commercial shipping and the eleventh worldwide.
He also noted that "efforts to lift the illegal ban imposed by Turkey on Cypriot ships as regards their approach to Turkish ports continue and will be intensified".
The President also welcomed the fact that a number of companies had moved their headquarters to Cyprus, and that in the first months of 2018, a total of 52 new ships were registered in the cypriot Register./IBNA
Photo: pio.gov.cy