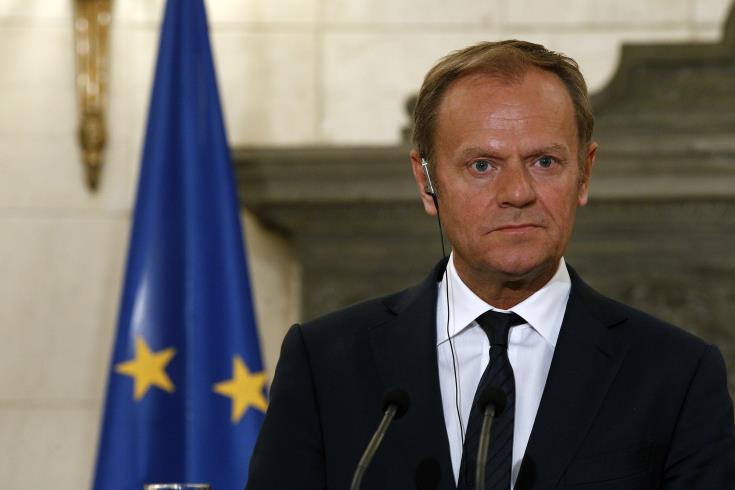 All issues regarding Turkey will be brought up again
By Michalis Michael
President Nicos Anastasiades will have a meeting with European Council President Donald Tusk on Friday at 10.30am, which will focus mainly on the Turkish actions in Cyprus' EEZ.
In his briefing to the journalists at the Presidential Palace, Government Spokesman Prodromos Prodromou said that during the meeting, the President would again bring up to the attention of Mr. Tusk issues related to Turkey's illegal activity. As Mr Prodromou reminded, Mr Tusk outlined the issue of Turkish activities at the next European Council meeting in Brussels on 17 and 18 October 2019.
To a question if this is the reason for Mr Tusk's visit to Cyprus, he said that the European official, as outgoing President of the Council, is visiting Cyprus on the basis of completing his term. However, on the occasion, according to Mr Prodromou, the issues that have been put forward for discussion at the European Council will also be discussed.
Asked what the aim is, Mr Prodromou noted that this is well known. "The Republic of Cyprus is moving with all the diplomatic means at our disposal to address the problems that Turkey is causing", he said.
To an observation that these means were not capable of preventing the culmination of the Turkish provocations, Mr Prodromou said the Government expects the development of all the activities, diplomatic and political, that are undertaken in cooperation with Greece and the support other governments that have a clear view of what is happening in Cyprus' Sea./ibna