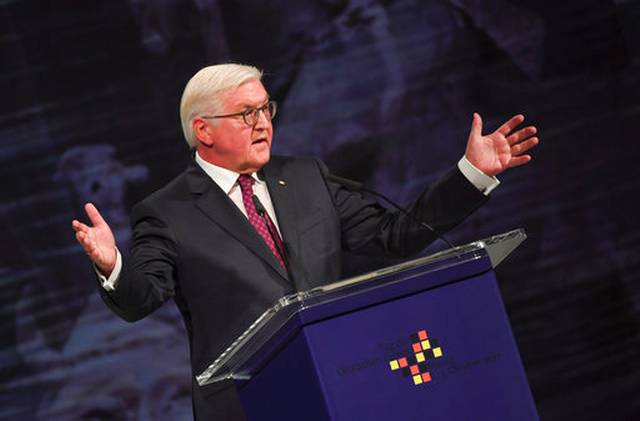 The President of the Republic Nicos Anastasiades sent a congratulatory letter yesterday to the President of the Federal Republic of Germany Dr. Frank-Walter Steinmeier.
In his letter President Anastasiades stated the following: "On behalf of the people and the Government of the Republic of Cyprus, I wish to convey my most cordial congratulations on the occasion of the 27th anniversary of the Day of German Unity.
The German Unity Day represents a turning point in the modern European history that led to the end of the Cold War and the division of our continent. Today, the peaceful unification of Germany carries a symbolism of hope which extends beyond the German borders, and remains a true inspiration for our continuing efforts to reach a comprehensive and viable settlement to the Cyprus problem.
Cyprus and its people see Germany as a friend and as a valuable European partner. In this respect, I am convinced that our two countries will continue to work closely in order to deepen our bilateral cooperation in an array of areas and to collectively address the challenges facing the European Union.
Please accept, Excellency, the assurances of my highest consideration, along with my warmest wishes for your personal health and happiness, and to the friendly people of the Federal Republic of Germany continued progress and prosperity"./IBNA