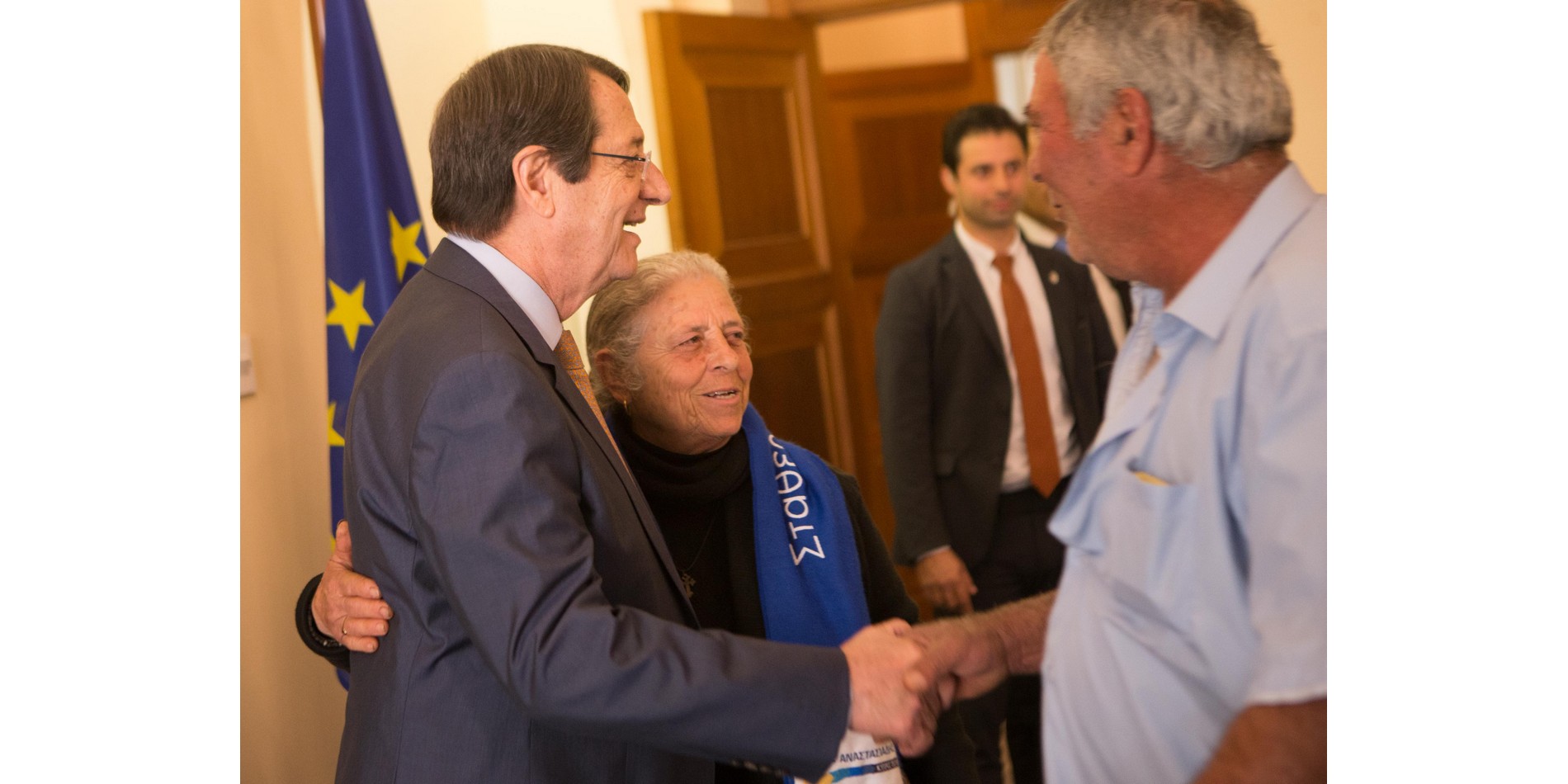 I will do what is humanly possible to see if there are the prerequisites that would create the prospects so that there will be hope for a dialogue on the right basis and on what has been agreed upon, said today the President of the Republic of Cyprus, Nicos Anastasiades.
In his statements to journalists at the Presidential Palace, President Anastasiades, invited to comment on how he feels about the warm reactions of the citizens he received today, at the Presidential Palace, on the occasion of his re-election to the Presidency of the Republic, he said that it is "an expression of confidence and of hope. That is why I feel even more heavily the responsibility for meeting the expectations not only of those who have come to congratulate me, but also of the whole Cypriot people. I would like once again to express my gratitude for the confidence that the broad social alliance of the people gave me, but even to those who made other choices; I want to emphasize this".
Asked how he will proceed on to the Cyprus problem, the President said that "we will see this on the basis of what is stated and the conditions that are being sets, and it is good that we all observe the changes in the behaviour of the Turkish Cypriot leadership and not only (but), Turkey's as well.
I will do my best to see if these conditions are in place, and I believe next week I will have a meeting with Mrs. Spahar to see, to explore whether those prospects that are sufficient to give the hope of a dialogue on the right basis are being created, on what was agreed upon but not only. Let the Turkish Cypriots also realize that they also need to acknowledge the concerns and expectations and worries of the victims of the invasion".
Asked if he will convene the National Council, the President of the Republic said that "there will be a National Council on time, if there are any developments, before any contact".
Asked about the matter the Cabinet, he replied "do not worry about it"./IBNA
Photo: pio.gov.cy