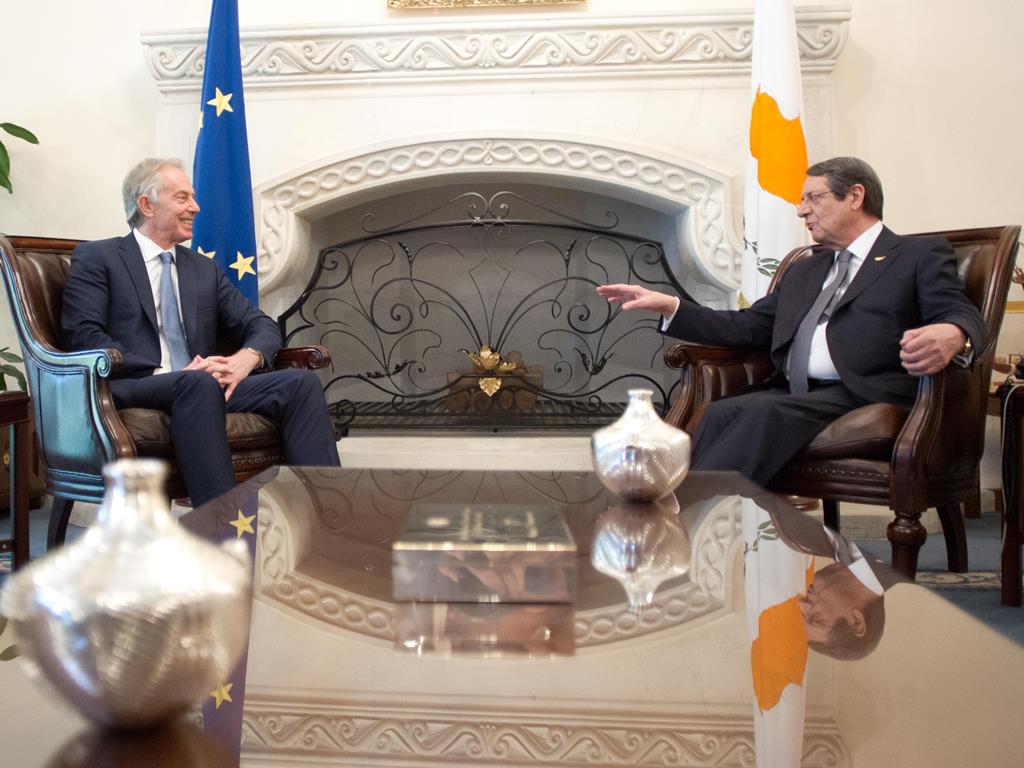 The President of the Republic of Cyprus, Nicos Anastasiades, received the former Prime Minister of Britain, Tony Blair, at the Presidential Palace.
After the meeting, Blair told reporters that he had an excellent meeting with President Anastasiades, with whom he discussed "issues concerning Cyprus and the region as well as the strong ties between the two countries and the importance of maintaining these bonds in a very good condition".
He added that the Cypriot community in the United Kingdom enjoys tremendous appreciation in the country.
He also said that with the President of the Republic they discussed the Cyprus problem and that President Anastasiades informed him of his positions, but also of the great opportunities for Cyprus and of the challenges that exist due to the difficult relations in the region. He added that they also discussed issues related to the Middle East and Europe.
Finally, Tony Blair expressed his joy for visiting Cyprus for the first time. "I liked the culture, the sunshine, the friendly people", Blair said, adding that his son's wife is Cypriot./IBNA
Photo: pio.gov.cy