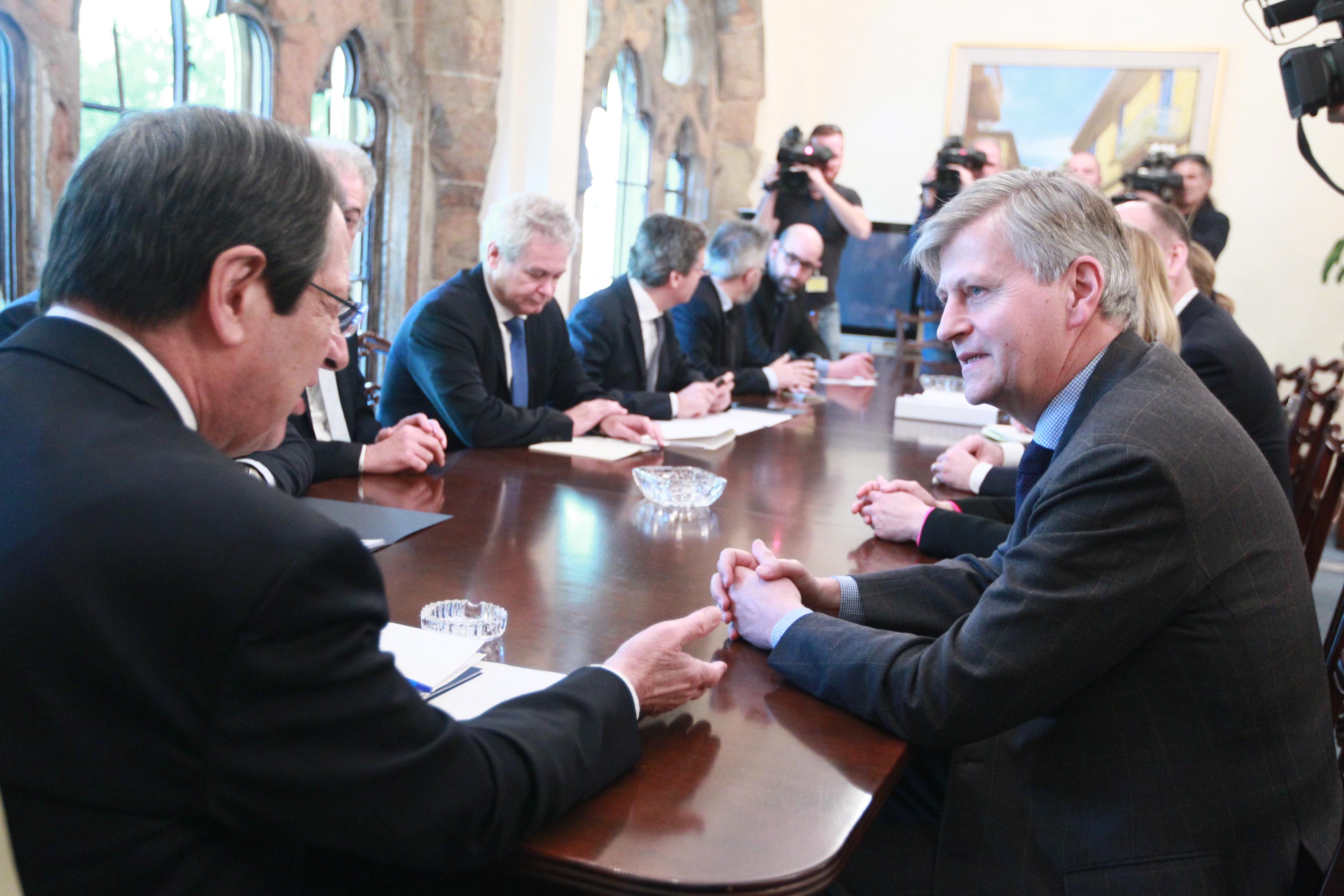 The President of the Republic of Cyprus, Nicos Anastasiades, received today at the Presidential Palace the United Nations Assistant Secretary General for UN peacekeeping operations, Jian Pierre Lacroix, accompanied by the Special Representative of the UN Secretary-General to the UN in Cyprus, Elizabeth Spahar, in the presence of the Minister of Foreign Affairs Nicos Christodoulides, Government Spokesman, Prodromos Prodromou, and the negotiator of the Greek Cypriot side Andreas Mavrogiannis.
In statements to reporters after the meeting, Lakrousa said, among other things, that with President Anastasiades they discussed "the important role played by UNFICYP, in accordance with its terms of reference, in helping to reduce the tension, with the aim of assisting stability and preventing tension, and acting as a link with the other side".
He also expressed gratitude for the support of President Anastasiades and the Cypriot authorities towards UNFICYP.
Asked whether a UNNFICYP staffing issue is being discussed, Lakrousa said that "the Security Council had called for a strategic review of UNFICYP. We are making strategic revisions for most of our peacekeeping operations, and that is something we continue to do.
All peacekeeping operations need to evolve. We must ensure that they are as well equipped as possible with regard to their resources, terms of reference, their finances in order to fully comply with their terms of reference. We have therefore done this strategic review with UNFICYP, and we are currently implementing this review".
He added that "as a result of the review, we are convinced that UNFICYP will be fully equipped and with the necessary resources to implement its terms of reference and will be better placed to do so because we are making some adjustments that I believe will give it the ability to become even more effective in its deterrent role".
Finally, Lacroix said he congratulated President Anastasiades on his re-election./IBNA
Photo: pio.gov.cy