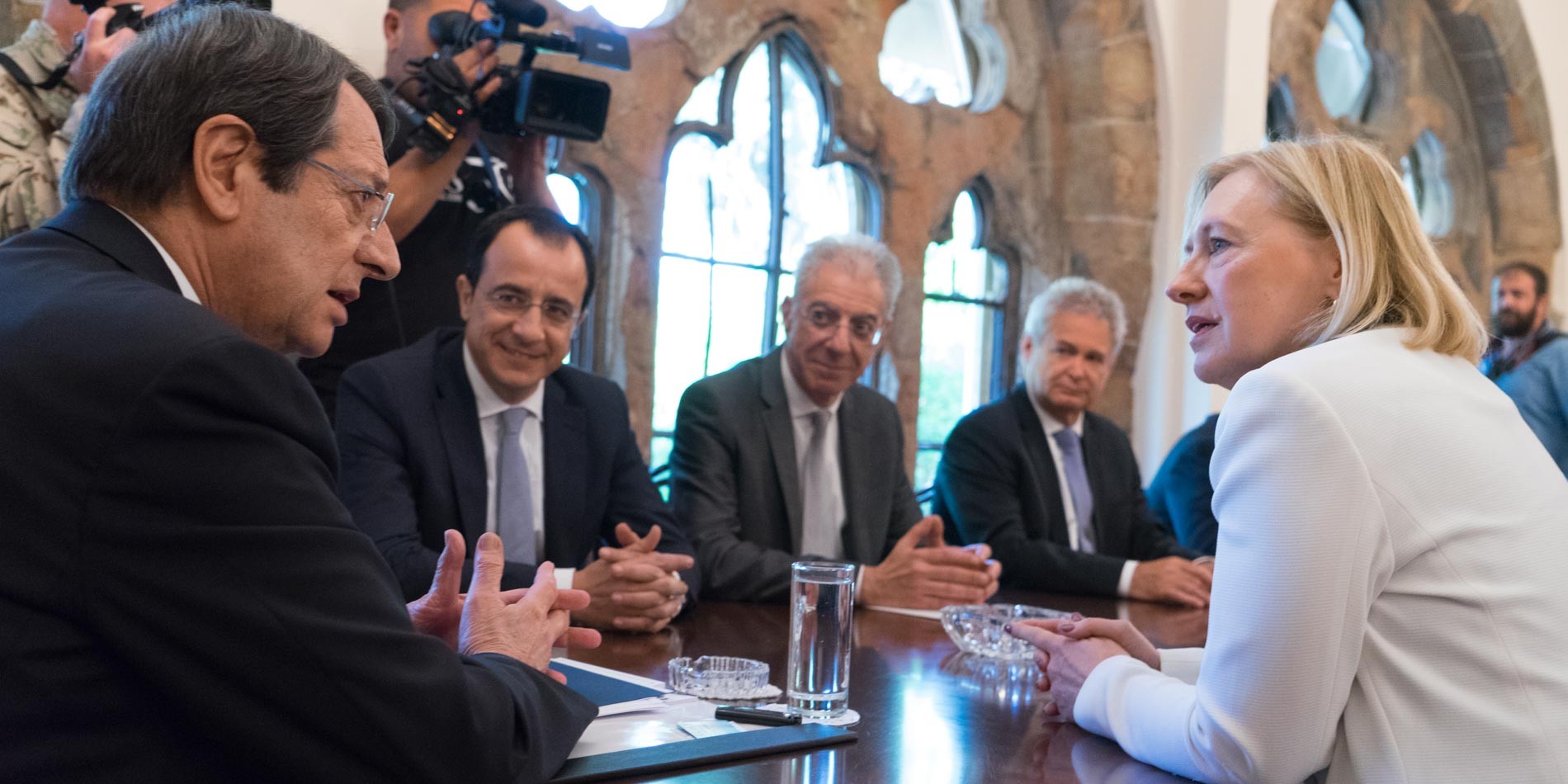 Cypriot President Nicos Anastasiades received today at the Presidential Palace the Special Representative of the UN Secretary General in Cyprus, Elizabeth Spehar, in the presence of the Minister of Foreign Affairs, Nicos Christodoulides and the Government Spokesman Prodromos Prodromou.
After the meeting, Ms. Spahar told reporters that "I had a good meeting with Mr. Anastasiades and his colleagues. The nature of the debate was for dinner, the informal meeting on Monday evening; we talked about preparations for this.
The meeting today follows a meeting I had with Mr Akinji to talk about the preparations as well.
Things are going smoothly so far and I look forward to hosting the two leaders Monday night at my residence in the dead zone. As you know it will be the first time they will be together to discuss for several months".
Asked what will be discussed at dinner, Mrs. Spahar said "it is up to the two leaders what they will discuss. There is an open agenda"./IBNA
Photo: pio.gov.cy