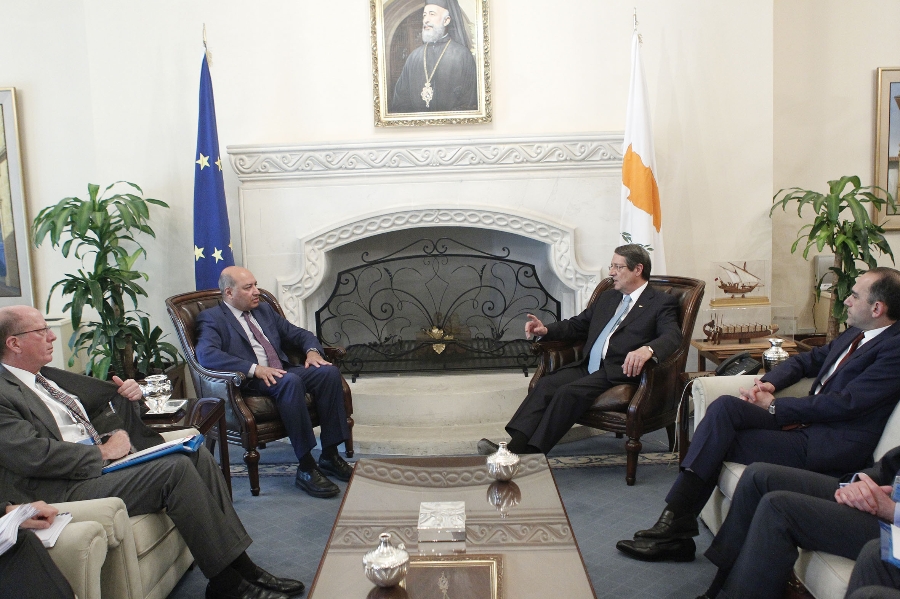 The President of the Republic, Nicos Anastasiades, received today, at the Presidential Palace, a delegation of the European Bank for Reconstruction and Development (EBRD).
After the meeting, the President of the EBRD, Sir Suma Chakrabarti, told reporters that "we had an excellent meeting with President Anastasiades, it was great to see him again.
We discussed the future prospects for Cyprus, for EBRD. We had a really strong start here". He added that in n the last three years, EBRD invested more than 225 million euro in Cyprus in the fields of investments, financial institutions, SMEs, Limassol Port concession, adding that "we have some more years of good investment ahead of us. So we think the prospects are great".
"The annual meeting here in Nicosia is a great opportunity to showcase the wonderful economic recovery, which is taking place in this island and the future prospects and we are very grateful to Cypriot Authorities for the help and arranging this annual meeting. So it was a very positive meeting about the present, but also the future of this island", he underlined./IBNA
Photo: pio.gov.cy