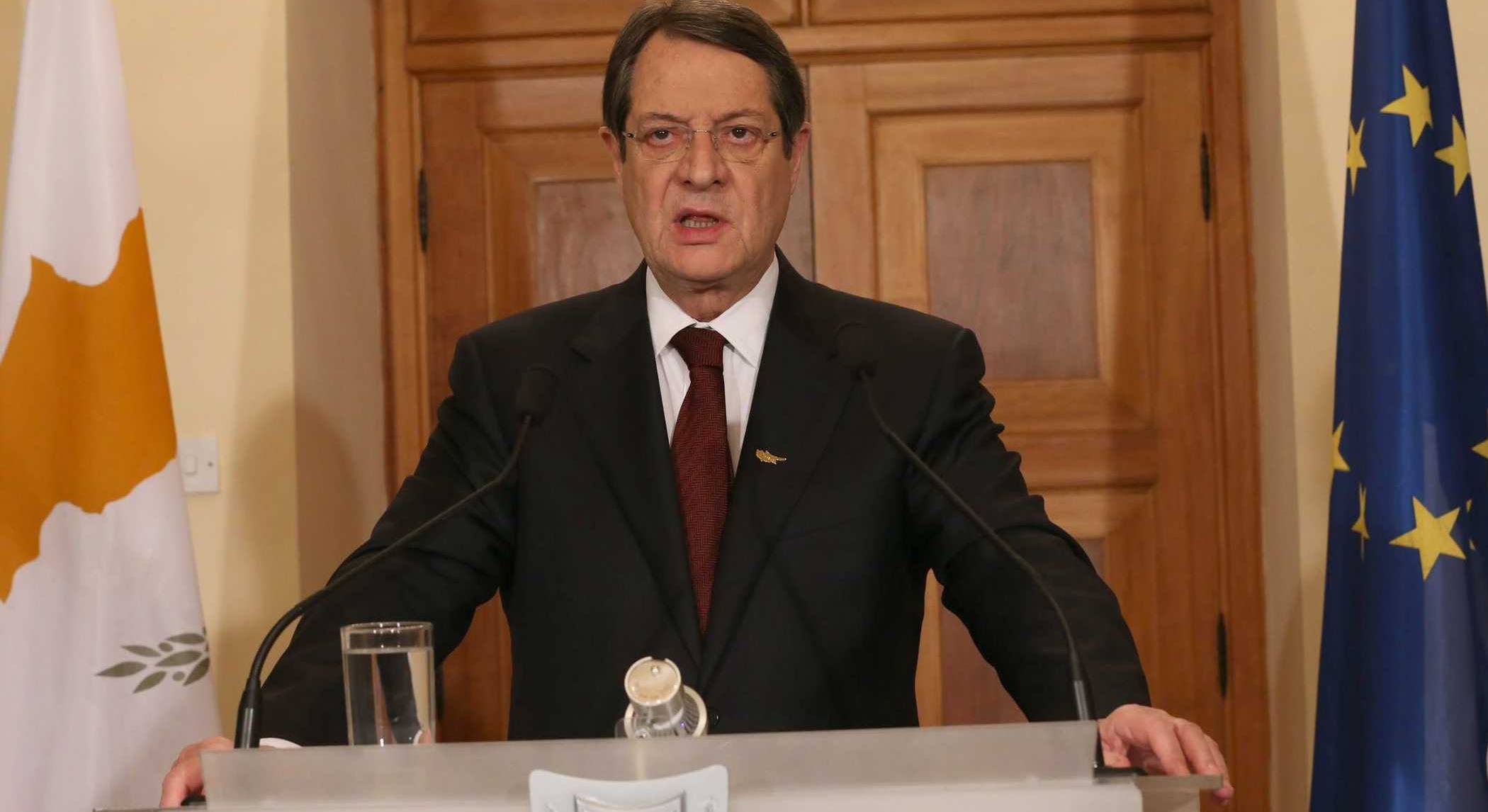 by Michalis Michael
The President of the Republic of Cyprus, Nicos Anastasiades, arrived this afternoon in Sibiu, Romania, which holds the chairmanship of this semester's EU Council, for the works of the Informal European Council that will take place tomorrow.
According to a Presidency's statement, during the Council the President of the Republic will raise the issue of Turkey's recent illegal activities in the EEZ of Cyprus, as a follow-up to the intense demarches that were made towards the Institutions and the EU Member States and that are still ongoing.
On the sidelines of the Informal European Council, the President of the Republic will have bilateral contacts with Heads of State or Government of the EU Member States.
Earlier tomorrow, President Anastasiades will participate in the activities of the European People's Party in Sibiu, where he will hold an Intervention and he will inform the Heads of State or Government participating in the EPP on the Turkish provocations in the Exclusive Economic Zone of the Republic of Cyprus. The Council's work will occupy the Future of Europe and the EU's Strategic Agenda for the period 2019-2024.
The Government Spokesman Prodromos Prodromou accompanies the President of the Republic in Romania.
The political confrontation is strong
On the domestic political front of Cyprus, the confrontation between the parties continues. The opposition criticises the government and President Anastasiades himself for Turkey's behaviour in the EEZ. The main argument is that if there had been a solution to the Cyprus problem, Ankara would not have proceeded to the illegal behaviour they have displayed these last few hours.
For its part, the government is targeting mainly AKEL, saying that the arguments of the Left against President Anastasiades are the best justification for Turkey's behaviour.
The next period
The heat at the political level is expected to rise even further in the upcoming period, especially if Turkey carries out its threat and indeed sends a second drilling rig to the Cypriot EEZ.
The Government of Cyprus is ready to go ahead and exhaust all its options available at the communicative, political and legal level in order to defend its interests in the EEZ. This is its central message in the foreground and background.
However, the fact that international convictions are not enough to stop Ankara from violating the Cypriot EEZ is the main argument the opposition uses against the government. The fact remains that the drilling rig remains in its place, which, according to the experts, "shows" that it is in a phase of stabilization. There are two Norwegian support ships alongside it, while the area is patrolled by a Turkish warship./ibna