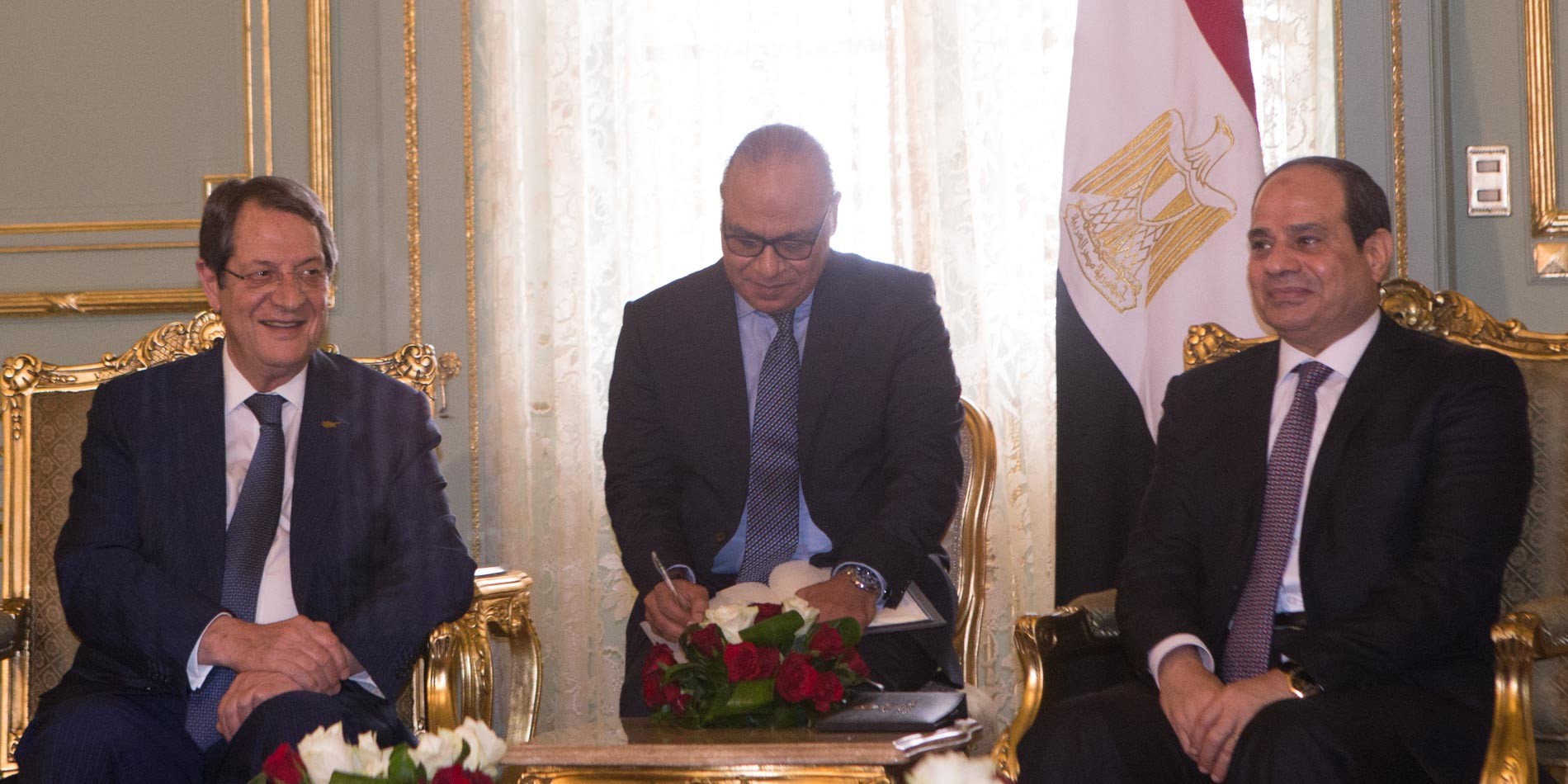 The President of the Republic of Cyprus, Nicos Anastasiades, had a bilateral meeting Tuesday, May 1, with the President of Egypt, Abdel Fatah al Sissi, in Alexandria.
The meeting was attended by the Government Spokesman Prodromos Prodromou, the Presidential Commissioner Fotis Photios and the Ambassador of the Republic in Egypt, Haris Moritsis.
After the meeting, the Government Spokesman told reporters that "relations that have developed over recent years between Egypt and Cyprus, but also between President Anastasiades and President Sisi are excellent.
On the occasion of this tripartite meeting, where the 'Nostos the Return' Program was inaugurated, the President of the Republic had the opportunity in a private meeting with President Sisi to inform him about the latest developments on the Cyprus issue, to thank him for the attitude of Egypt towards Cyprus, in particular for the support in the context of the Islamic Conference, and to discuss the next steps.
On the basis of these excellent relations between Cyprus and Egypt, the prospect of deepening and cultivating specific cooperative relations was also discussed.
In addition to the energy sector and the underwater gas pipeline at an advanced stage, there was a discussion on aquaculture, for the submarine electricity pipeline "EuroAfrica Interconnector" linking Egypt, Cyprus, Greece and Europe, which is also at an advanced stage, and other specific projects, such as waste management and the various investment opportunities, were also discussed.
In any case, Egypt is a very important country for regional stability, for the energy perspective, while the relationship between Cyprus and Egypt shows that there are exellent prospects".
After the meeting, the President of the Republic and his wife, Andri Anastasiades, together with the President of the Hellenic Republic and his wife, attended a dinner that the Egyptian President gave in their honour.
The President of the Republic and the Cypriot delegation returned to Cyprus on the evening of May 1./IBNA
Photo: pio.gov.cy