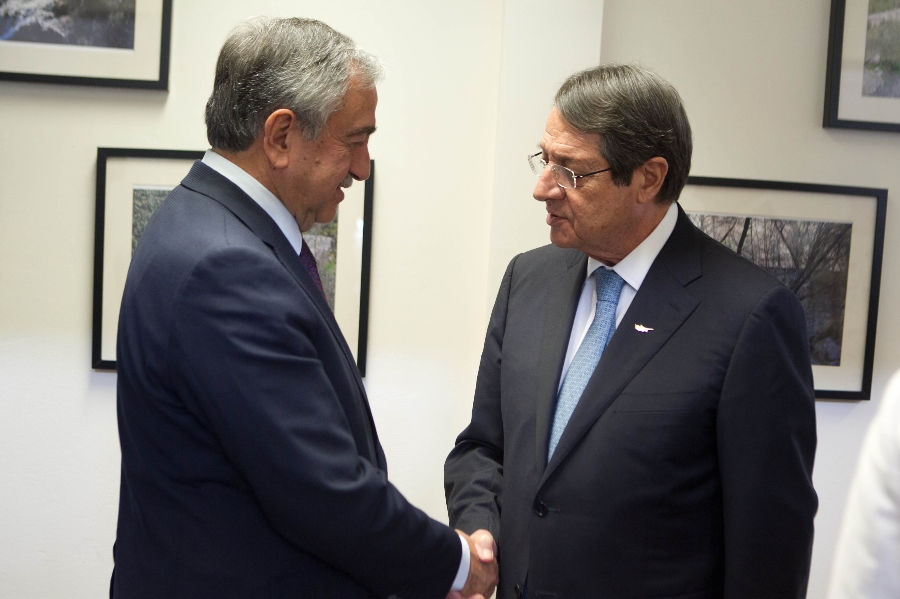 Nicosia, October 13, 2016/Independent Balkan News Agency
By Hari Stefanatos
Further convergences were noted on some of the issues, the President of the Republic, Mr Nicos Anastasiades, said today, referring to his meeting with the leader of the Turkish Cypriot community, Mr Mustafa Akıncı, adding however that certain differences remain.
In his remarks to reporters following his return to the Presidential Palace after the meeting with Mr Akıncı, the President of the Republic, asked about today's meeting, said that "today we discussed the issues of effective participation in the governance, the way for taking decisions, and the possible need for amendments to the Constitution in the future. The discussion will continue tomorrow.
Further convergences were noted on some of the issues, some differences remain, and that is why we will meet again tomorrow".
Asked to state how the US Assistant Secretary of State for European Affairs, Mrs Victoria Nuland, reacted to his briefing at their meeting earlier today, President Anastasiades said that "she seemed to understand the objections and whatever is brought up. I will state nothing more at this point, because we are trying to achieve what it must be achieved, namely, to realize that the other side's demands are not necessary".
In a question on whether Mrs Nuland is conveying any specific messages, the President of the Republic replied negatively. "She is trying to see how the differences can be bridged –if they can be bridged of course-, because if the other side insists on its known positions, then –you realize- the situation gets complicated", he added.
Asked if the outcomes of the talks are the expected, President Anastasiades replied positively. "There will be differences, and differences will remain before the completion –if and provided the proposals will be such that they will allow the completion. But I want to believe that we are all working in that direction and I want to hope that in the end there will be an understanding, wherever the argumentation of the other side does not leave us with strong arguments, about positions that do not agree with".
Photo: pio.gov.cy