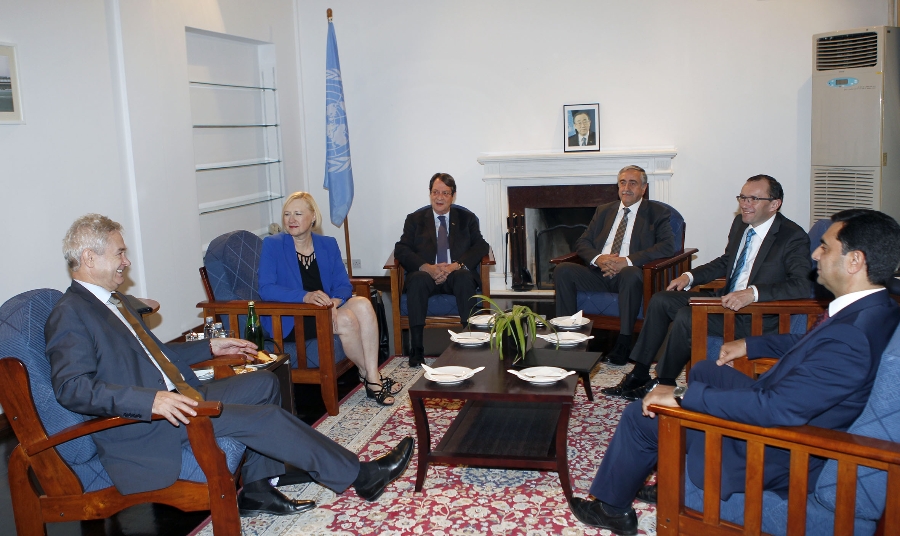 Following an assessment of the situation so far, it was decided to hold talks in Mont Pelerin, Switzerland, during 7-11 November, the President of the Republic, Mr Nicos Anastasiades, has said, in his remarks to reporters yesterday evening after his meeting with the Turkish Cypriot leader, Mr Mustafa Akinci, within the framework of the negotiations for a solution to the Cyprus problem.
He added that the aim is to discuss the Territorial issue but also hold a cross discussion of all possible outstanding issues.
Replying to a question, the President said that the leaders of the two communities will be accompanied to Switzerland by their respective negotiating teams. When asked whether a representative of Turkey will also be present in the meetings, the President replied that there will be no such presence.
Asked if in Switzerland a discussion will be held on other pending issues and not just the Territorial issue, President Anastasiades clarified that the discussion will be focused on the Territorial issue without excluding, as a result, a discussion on other matters./IBNA