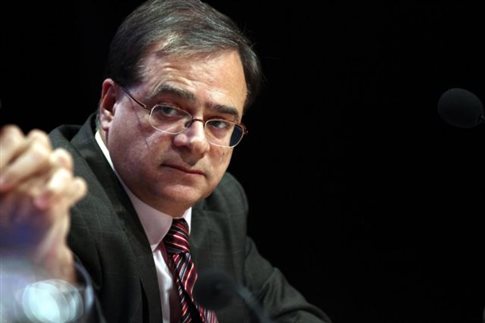 Review Hari Stefanatos
The government has until Monday June 30 to initiate the implementation of part of the first six prerequisites for June's tranche.
Finance Minister Gikas Hardouvelis will be called on July 7 to inform the Eurogroup for the full implementation of these measures in order to receive the green light for the release of the dose.
From the prerequisites for June the ones that have been implemented are the Law on the open market and the new licensing framework for spatial planning.
There is still work to be done on the list of taxes for third parties, the adoption of a code of conduct for members of the government to limit corruption, the issue of a Joint Ministerial Decree from the Ministries of Finance and Justice, and the Action Plan on debt collection and the reduction of the profit margin of pharmacists.
Hardouvelis reportedly believes it is realistic to expect the completion of the rest of the prerequisites by the end of the week.
In any case, both he and the heads of the troika Thomsen (IMF), Costello (EU) and Mazouch (ECB) will present the greek progress at the Eurogroup on July 7 in Brussels, but also the content of the 10-day evaluation the Troika conducted in Athens between 8-18 of July.
The third quarter of the year is considered crucial for the implementation of the budget with the economic team expecting during this period revenues of approximately $5 billion from the income tax and the Unified Property Tax (ENFIA).
Especially given the recent court decisions regarding the uniformed professions and the salaries of judges, the amount of tax revenue collected will determine whether the implementation of the budget deviates from the primary surplus target of 1.5% of GDP.
(Source: In)