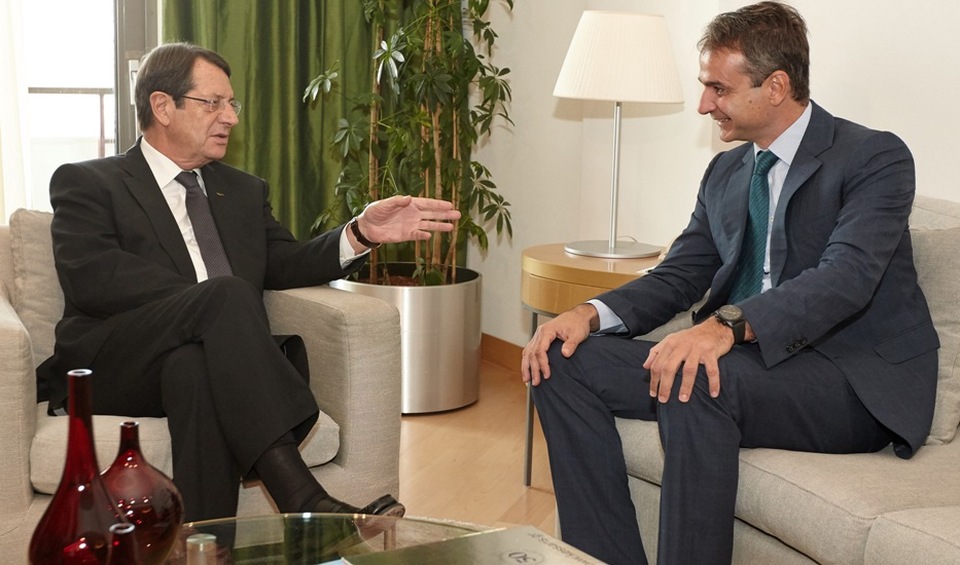 Greece's new Prime Minister has already met with the DISY leader in Athens
by Michalis Michael
Cypriot President Nicos Anastasiades took to Twitter to congratulate Kyriakos Mitsotakis on his election as Prime Minister, after New Democracy won the parliamentary elections in Greece.
"Congratulations and warm wishes to the new Prime Minister of Greece @kmitsotakis. I look forward to our close cooperation and his first visit to Cyprus as President of the Greek Government within the next ten days, as we have agreed", President Anastasiades tweeted.
Mr. Mitsotakis also met with the President of DISY Averof Neophytou, who was in Athens. Together, the two men reaffirmed that with Mitsotakis undertaking the prime ministership, the cooperation between Greece and Cyprus is strengthened in the face of major issues the two countries have to face.
The rest of the political leaders of the Cypriot parties also congratulated Mr. Mitsotakis, through their accounts on social media./ibna