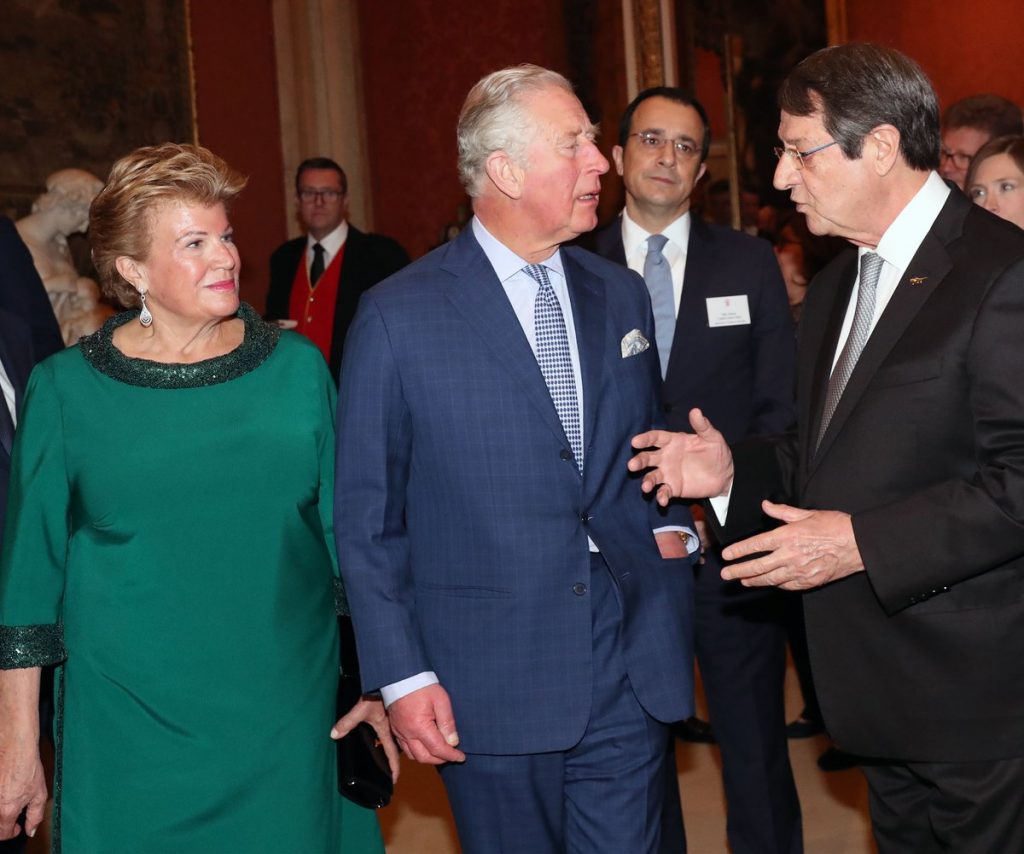 A visit "absolutely positive and worthwhile" is the conclusion of the Cypriot side at the end of a four day official trip to London by the President of the Republic Nicos Anastasiades, the highest level visit by a Cypriot President to the UK.
The engagement culminated in a first official private audience of a Cypriot President with Her Majesty Queen Elizabeth at Buckingham Palace on Wednesday noon.
Accompanied by his wife, President Anastasiades thanked Her Majesty for a reception at the Palace that had taken place on Monday evening, hosted by the Prince of Wales Charles, to celebrate the contribution of the Cypriot diaspora to the UK's public life.
Mr Anastasiades expressed his pride at the achievements of the UK Cypriot community and noted that many members of this community have been awarded honours by the Queen.
Her Majesty spoke of the important presence of the UK Cypriot community and of the difference they have made in the British society.
On a political level, the visit by the President was all about the meeting with Prime Minister May at 10 Downing Street on Tuesday evening.
Nicos Anastasiades heard Theresa May reiterating her government's position that the UK does not wish to retain its role as a guarantor power within the future security framework for Cyprus.
The same reassurance was provided to Foreign Minister Nicos Christodoulides by Foreign Secretary Jeremy Hunt during a Foreign Office meeting on Tuesday morning. Mr Hunt repeated that the UK would accept any agreement on security that the two parties in Cyprus could reach.
President Anastasiades also conveyed to Mrs May the Greek Cypriot side's readiness to have an immediate resumption of the settlement talks, saying that neither Brexit nor the European Parliament election should be used as an excuse for delaying, in a clear message to Turkey.
He also told his hostess that talks should resume from the point they were stopped at the 2017 Conference on Cyprus. PM May is said to have agreed, commenting that any progress achieved should not be wasted.
On Brexit the two leaders reaffirmed their desire for the bilateral ties to remain strong, regardless of the UK-EU negotiations outcome./IBNA